Atlantic Cape's 3+1 bachelor degree program with Thomas Edison State University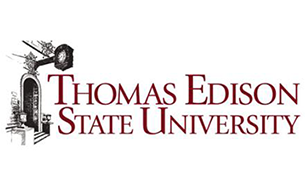 Degree(s) Available:
Associate degree of your choice; matched with over 50 bachelor's degrees.
Description:
TESU will accept your associate degree and arrange for you to finish your junior year at Atlantic Cape. You may choose your degree from over 50 programs. 
Cost:
Tuition rate for Atlantic Cape is $198.00 per credit hour, totaling $18,153. The cost for the final year at TESU is a flat rate of $7,372. Total cost for the degree is approximately $25,525. Please note that individual degrees and programs may have higher tuition costs at TESU.
Career Outlook:
With over 50 degrees, your career outlook may vary. Speak to your advisor to receive guidance on what career path is right for you.
Speak to an Academic Advisor to see if this program is right for you!