Atlantic Cape Community College's Academy of Culinary Arts' student-run gourmet restaurant, Careme's, will reopen for lunch on Monday, October 2.
The lunch buffet will be available for $13.95 per person (not including beverage and tax) Monday through Thursday, during culinary class sessions, from 11 a.m. - 12:30 p.m. Dinner service begins on Wednesday, November 8 with an a la carte, three-course menu for $26.95 per person. Dinner will be available Monday through Thursday from 6-7:30 p.m. Careme's will be open during the fall semester for lunch and dinner through Monday, December 18. 
Reservations may be made during those times by calling (609) 343-4940 or by emailing caremes@atlanticcape.edu.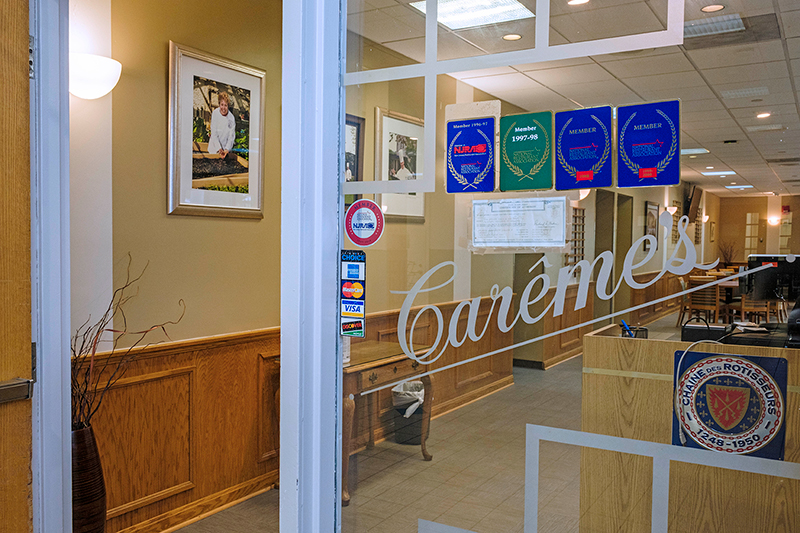 Our Name
Our restaurant is named after the first "celebrity chef" in culinary history,  Marie-Antoine Carême. Carême's command of culinary art was so famous in the early 19th century that he became known as "the chef of kings and the king of chefs."
Strudels Bakeshop
The Academy operates a small retail store, Strudels, located adjacent to the restaurant. Strudels is open when classes are in session for the sale of excess breads, pies, and pastries as available.
 STRUDELS WILL BE OPENING SOON!