Applying to the Nursing Program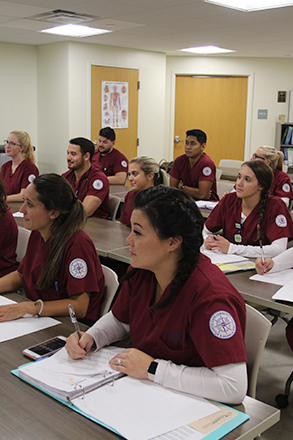 Step 1: Become an Atlantic Cape student
The Nursing program is only open to Atlantic Cape students. If you are already a student OR have ever taken a credit class at Atlantic Cape, you DO NOT need to reapply . If you are not a student or have never taken classes here, click the button below to apply for admissions.

Step 2: Confirm that you meet prerequisites
All applicants must meet the  nursing program requirements.
Must have grades of C or better with a minimum GPA of 3.0 for these prerequisite courses: 

BIOL  220 (formerly, BIOL120)
ENGL 101
PSYC 101
SOCL 101.

If you did not complete these classes at Atlantic Cape, you must provide an official transcript.

An overall undergraduate GPA of 2.5
A copy of your ATI TEAS with a score of 58.7 or higher
A copy of NJ Driver's License or NJ Non-Driver's Photo ID
Proof of high school completion
Note: Licensed Practical Nurses (LPNs) currently licensed in the State of New Jersey, who qualify for admission, may be eligible for advanced placement. LPNs also must have grade of C or better in BIOL 221 for consideration. For more information, please read through our  selection process for the nursing program.
Step 3: Fill out the Nursing Application form
OUR NEXT APPLICATION PERIOD OPENS IN MARCH 2024, applications will be posted in early 2024.   
Step 4: Pay the application fee
Detailed directions on how to pay the application fee can be found in the Nursing Application or you can make a payment in-person at our One-Stop Welcome Center at any of our 3 campus locations. 
Step 5: Submit your application
Email your completed application, required documentation (transcripts, TEAS scores, and photo ID) with proof of payment to nursing@atlanticcape.edu. All steps must be completed by June 1. Only completed applications will be considered for admission.