Atlantic Cape Baseball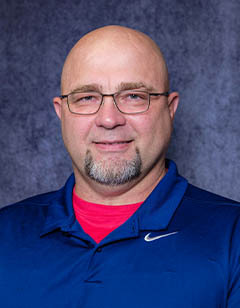 Biography:
Craig Muckle is the new head coach for the Atlantic Cape Buccaneers baseball program. Most recently, Muckle was the assistant baseball coach for Nease High School in Vedra, FL from 2014-17. Prior to that he was a volunteer coach with St. Augustine, FL Little League (2012-14), Virginia Beach, VA Little League (2005-07) and Norfolk, VA Little League (1994-96) and volunteer senior league coach with Hammonton, NJ Little League (1997-2003). Muckle also has previous high school wrestling and football coaching experience as well. Muckle is currently a full-time custodian at Seneca High School and full-time maintenance at Shawnee High School.
Biography:
Joseph Schipsi is the new assistant coach for the Atlantic Cape Buccaneers baseball program. Schipsi is a native of Williamstown, NJ. He graduated from St. Joseph High School in Hammonton, NJ in 2016, earned his Bachelor's Degree in Sports Communications and Media from Rowan University in 2021, and recently earned his Master's Degree in Coaching and Athletic Administration from Concordia University Irvine. Schipsi brings high school and college baseball playing experience with him to Atlantic Cape.