Green Education Grows at the Academy of Culinary Arts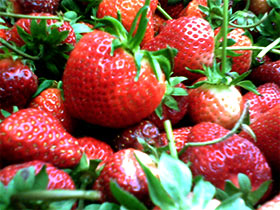 For more than 30 years, the Academy of Culinary Arts has adapted its teaching philosophies to meet the needs of the culinary industry. As interest in learning about the origins of food has increased, the ACA has responded by offering its culinary students opportunities to learn about sustainability and responsibly harvested agriculture in a variety of fun ways.
Organic Greenhouse
To fulfill the demand for organic produce and herbs in Careme's and in class, former Dean Kelly McClay sought additional locations on campus to plant organic food and learned the college's greenhouse, on the Mays Landing Campus, was no longer being used by the science department.
Culinary students have learned how to plant and harvest a variety of fruit, vegetables and herbs in and around the organic greenhouse, including: jalapeno peppers, pumpkins, pineapple, chives and even nasturtiums (edible flowers).
Students who are unable to work in the greenhouse during normal operating hours can still contribute by researching hydroponics, seedlings, microbial pest control, etc.
Organic Herb Garden
In response to student interest, Dean Kelly McClay spearheaded ACA's "green" movement in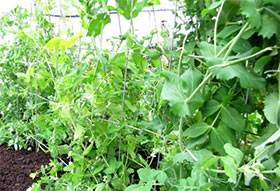 2009, with the planting of the Organic Herb Garden.

From April to November, culinary students plant a variety of organic herbs-basil, oregano, rosemary, parsley and more-for use in Careme's, ACA's student-run, gourmet restaurant.
Locally Sourced Grape Vines
Chef Educator Vincent Tedeschi donated several grapevines to the Academy from his family's vineyard in Scullville. In 2010, ACA students planted the grapevines adjacent to the organic herb garden. After two years of growth, the vines produced juicy, white grapes, which students harvested in September 2012.

Soon after the harvest, Chef Tedeschi hosted a systematic winemaking workshop and taught a group of culinary students how to make a gallon of Chardonnay from the grapes they planted.

The students learned the vinification process first-hand by crushing the grapes, filtering the seeds, adding sugar, water, yeast, then bottling and fermenting the liquid.
Hydroponic Farming
ACA students have an opportunity to learn how to grow tomatoes, cucumbers, beans and lettuces in the hydroponic tables located inside the organic greenhouse.