2020 Virtual Graduation
Out of an abundance of caution due to the COVID-19 pandemic, we will not have in-person graduation this December. If you have any questions, please reach out to us: amilliga@atlanticcape.edu.

Congratulations Class of 2020
Your journey to get here was long and filled with unexpected barriers. You overcame obstacles with grace and courage. You learned to balance life and all that came with it, transitioning to online learning, working on the front-lines, teaching your children from home, all while keeping your family safe. Your hard work and compassion are awe inspiring. There has never been a graduating class like the Class of 2020 and Atlantic Cape is proud to celebrate your accomplishments with you through a virtual graduation ceremony.  
Virtual graduation was broadcast live on Thursday, June 11, at 6 p.m. Thank you to everyone who participated and shared in this events with our graduates. 
The nursing graduates will also be recognized with a formal pinning ceremony this fall.
Find out more about Student Information for Commencement
Find your own personalized Graduation Announcement and share with your family and friends.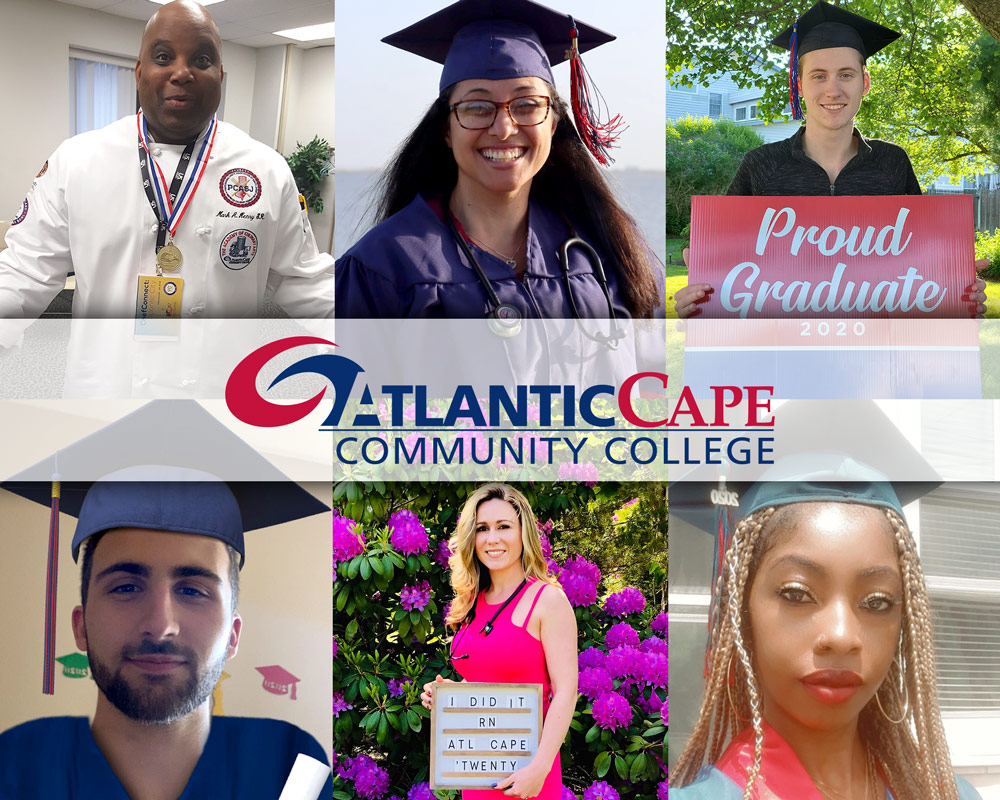 Meet the Class of 2020.
Learn more about our graduates and their plans for the future.  
2020 Virtual Graduation Ceremony
Welcome Remarks: Atlantic Cape president, Dr. Barbara Gaba
Remarks from SGA President: Joelle Motley
Farewell Message from High Honors Speaker: Madison Conway 
Keynote Speech: Dennis Kelly '78