Return to All News
Academy of Culinary Arts celebrates 40 years
03/14/2022 | Media Contact: Claire Sylvester | (609) 343-4933

From globe-trotting pastry chefs to locally-renowned restaurateurs and everything in between, the Academy of Culinary Arts has been helping to mold, educate and elevate highly skilled culinary and hospitality professionals for four decades.
This year marks the 40th anniversary of the opening of the Academy of Culinary Arts at Atlantic Cape Community College.
"The Academy of Culinary Arts has been an important part of educating and preparing the culinary workforce in southern New Jersey and will continue to be as we adapt to the changing needs of the hospitality and tourism industry," said Chef Tim O'Donnell, Director of the Academy of Culinary Arts and Hospitality Management. "We are bringing on new programming like mobile food service with our new Food Truck, and look forward to the future of the Academy and the successes of our students."
Accredited by the American Culinary Federation Education Foundation, the Academy opened in the fall of 1981 with 44 students in two existing kitchens at the former Atlantic Community College in Mays Landing, now Atlantic Cape Community College.
At the time, the casino boom in Atlantic City meant a renaissance of eateries in the region looking for a well-trained staff, according to an article that appeared in the New York Times on Feb. 7, 1982.
Construction on the M wing of the campus with eight kitchen classrooms was completed in spring 1982 and a year later, by the time that the on-campus restaurant Careme's had opened, the Academy had 250 students from throughout the country.
Since the Academy first opened, 3,441 students have graduated with a degree in culinary arts, many of whom have gone on to successful careers locally, nationally and internationally.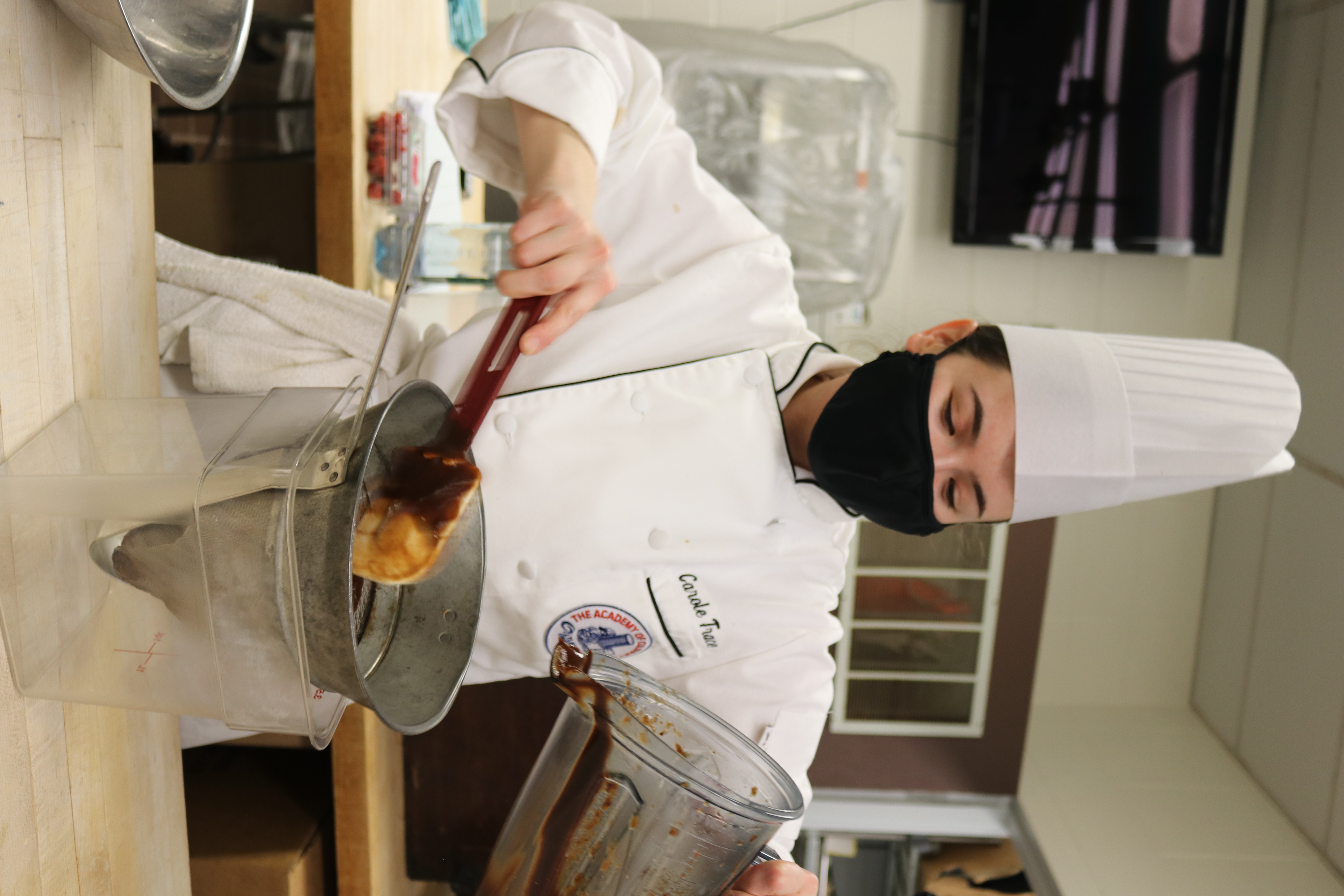 Take 25-year-old Carole Trace, a 2016 ACA graduate who took her baking and pastry degree to Chicago to work for more than a year at the famed Alinea, a three-star Michelin Guide restaurant. Now, she is Head Baker at Trident Coffee in San Diego.
"The biggest thing that I got from here – and this is what I encourage to others trying to get into the industry – is the ratio of students to teachers is much better," Trace said during a recent visit to her former instructor, Chef Annmarie Chelius' classroom to create a molecular gastronomy dessert for the students to make.  "My skills are far better and that's what helped me get this far: that personal, one-on-one instruction and attention."
Greg Krawiec is the hospitality management program coordinator and associate professor at Kirkwood Community College in Iowa. The Bridgeton native, 59, was part of the first class of students to graduate from the Academy in 1983.
"I probably didn't know at the time that the school was under construction right when I started," Krawiec said. "What stood out to me right away was the amount of talent (in the teaching staff). This experience that they brought was world class and it really spoke to me."
He said that the commitment from the chef educators and the ownership they took in the Academy was awe-inspiring. In addition, Krawiec said that the foundational background he received propelled him in his career.
"It opened my eyes coming from a small town to this big industry of hospitality and tourism," he said.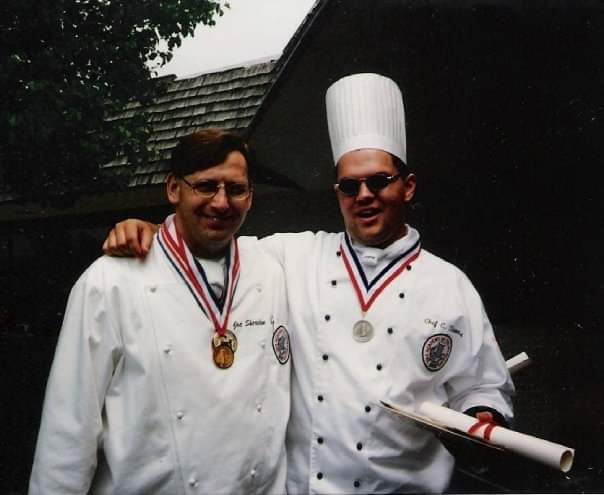 Chef Joseph Sheridan, a 1996 graduate of the Academy of Culinary Arts, said the Academy changed his life.
In the early 1980s, Sheridan was working part-time as a bartender in Parsippany when he was laid off from his full-time job as an electrical draftsman. In 1985, Sheridan moved to Atlantic City for a job as the beverage supervisor at Trump Castle and three years later took a similar position at Trop World where he met his wife, who encouraged him to return to school.
A degree in culinary could round out his background in hospitality management, he thought.
"I had no intentions of being a chef, and when I got here, I fell in love with it," Sheridan said.
From the feel of food in his hands, to the sizzling sound of meat touching a hot pan to the aromas of fresh soups simmering in the Academy's kitchens, Sheridan was home.
After two decades working his way to be the executive sous chef of Showboat Casino and Hotel, Sheridan interviewed for a teaching position at his alma mater.
Now, he is in his 15th year as a chef educator here where he leads the instruction at Careme's, the Academy's student-run restaurant.
"I love being here. I love working with the students every day," said Sheridan, 62. "What I really get a joy out of now is following the success of former students through social media."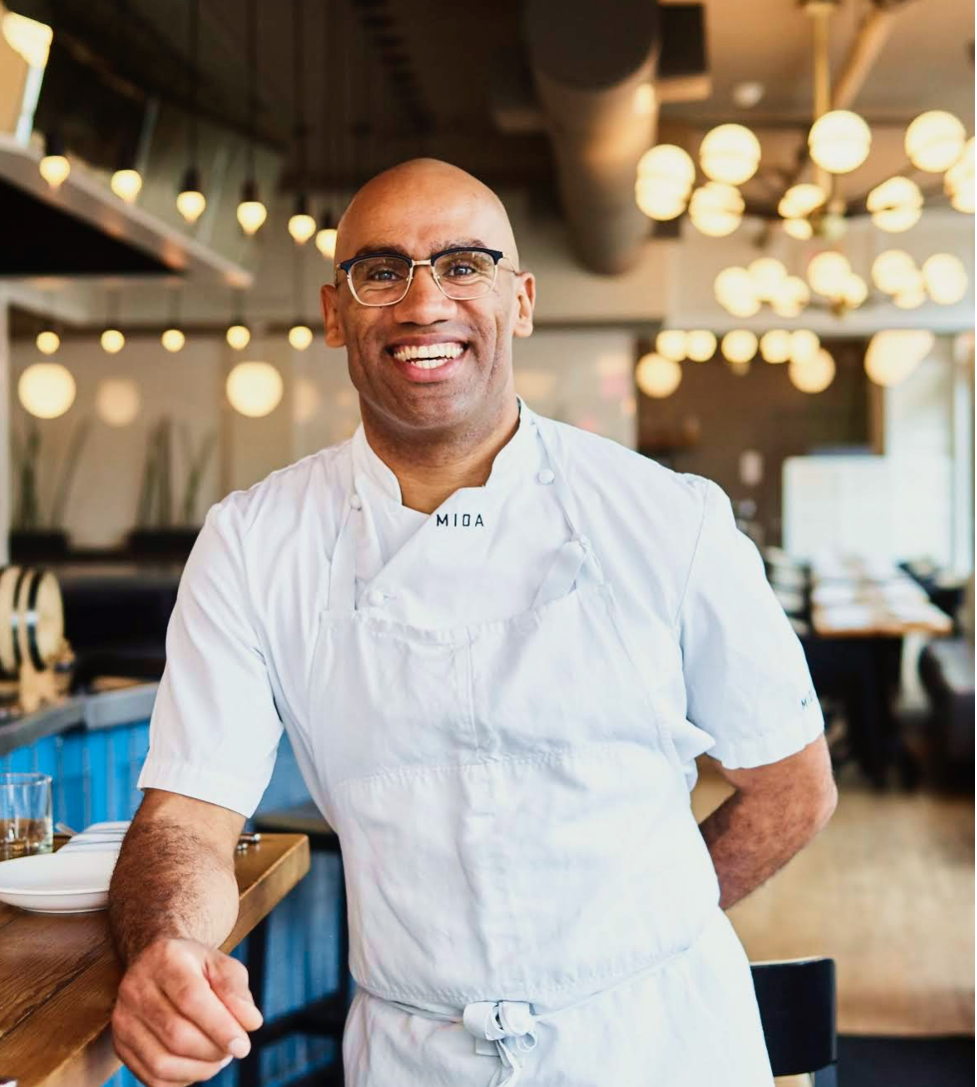 While there are so many notable graduates from the Academy of Culinary Arts like Chef Douglass Williams, named Food & Wine "Best New Chefs in America" class of 2020 and a 2020 James Beard Award, or two-time "Hell's Kitchen" contestant Amanda Palomino, there are many who graduate and go one to successful careers as chefs, cooks or entrepreneurs in the region.
Sheridan pointed to Robert Abramek of Harrah's Atlantic City, a banquet cook at the Waterfront Conference Center, who he described as a "consummate professional." Sheridan said that Abramek has been in the industry for decades, and enjoys his work and his role in the kitchen.
"He as shining an example of what we do here as the famous people," Sheridan said. "In this area, I would venture to say that you can walk into almost any kitchen in Atlantic County and find an Academy of Culinary Arts grad."
The Academy of Culinary Arts students and more than 40 area businesses will showcase their talents at the 39th Atlantic Cape Restaurant Gala set for March 31 at Harrah's Waterfront Conference Center in Atlantic City. Since it began in 1983, the Atlantic Cape Restaurant Gala has raised well over $3.5 million for scholarships for students attending the Academy of Culinary Arts (ACA) through the generous support of our community partners and corporate sponsors.
For more information or to purchase tickets to the Gala, visit atlantic.edu/gala.