Return to All News
Students stock commissary for Day of Service at Atlantic Cape
02/04/2022 | Media Contact: Claire Sylvester | (609) 343-4933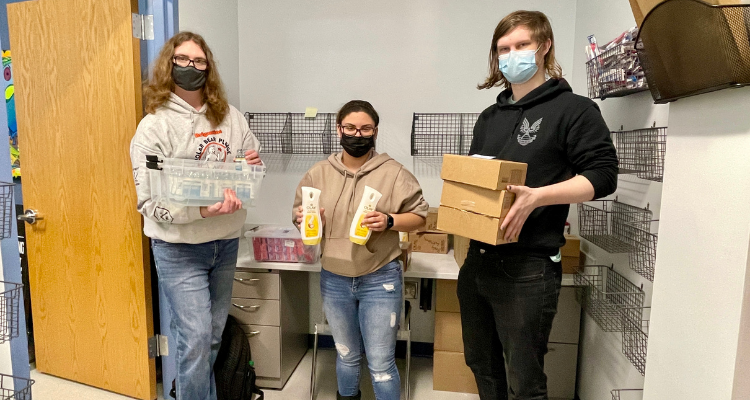 Several students at Atlantic Cape Community College participated in a Day of Service on Thursday, Feb. 3, which honored the legacy of Dr. Martin Luther King Jr.
The students helped stock the shelves of the new campus commissary, which will offer items like shampoo, toothpaste, deodorant and more for free. The commissary is an extension of the Campus Food Pantry services and is located in the Student Center, G Building.
This event was previously scheduled for January, but was postponed.
Several more events celebrating Black History Month are scheduled for February including a moving exhibit of notable African American women in history and locally, including our own President Dr. Barbara Gaba and Atlantic Cape supporters like Rita Mack. "Talking About HER Story," presented by the African American Heritage Museum of Southern New Jersey, will be on display at the Student Center on the Mays Landing campus on Tuesday, Feb. 8.
Visit SGA Connections to see the full calendar of events.