Return to All News
I was skeptical about 'Immersive Van Gogh'...until I went
09/15/2021 | Media Contact: Claire Sylvester | (609) 343-4933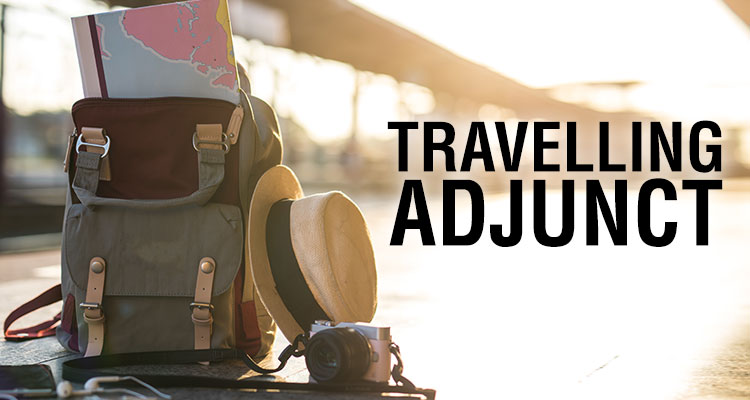 By Tina Vignali
You know how some things, well, you're not quite sure will live up to the hype? I was afraid the "Immersive Van Gogh Exhibit" wouldn't, but it totally did and here's why!
There are a number of immersive Van Gogh exhibits right now: "Immersive Van Gogh," "Van Gogh: The Immersive Experience," "Van Gogh Alive," "Beyond Van Gogh: The Immersive Experience," and "Imagine Van Gogh Exhibition." Seriously, folks, Van Gogh is awesome, but do we really need five exhibits? Is one better than another? I have no idea, but we went to "Immersive Van Gogh" in New York City.
Price: I paid $131.74 for two tickets that offered a two-hour, flexible entry window! Yikes! It seemed terribly expensive for something I wasn't sure about. So why did I buy the tickets? I was going to be in New York City and I was looking for something different to do. Since the exhibit promoted (now necessary) COVID-era event buzzwords — "reduced capacity," "social distancing," "masking requirement," "timed tickets" — I thought it would be a "safe" activity.
The Space: It's marketed as "a secret location," with ticket holders to receive notice of the location. I never got a notice. I learned about the location on social media. Then I saw it on the website.
According to the website, "the once-in-a-lifetime exhibit will be located at Pier 36 NYC, a 75,000-square-foot waterfront space located in Manhattan's Lower East Side with spectacular views of the East River and the Manhattan and Williamsburg bridges." Let's be real. It was in a warehouse. On the docks.
So what is an "immersive" exhibit anyway? While it's difficult to explain, basically, the art is projected onto the walls and floors around you, so that you're in the art. It's also animated and set to music. Instead of the traditional way we view art – walking from room to room - you sit and experience the art.
I know, I know, I was thinking it would be cheesy, too, just like you're thinking right now. It was actually very cool. The pictures give you a good idea of what to expect. Oh, but remember to turn your flash off when taking photos - I forgot!
What was so great about it? It was a completely unexpected way to experience art. What could have been an overpriced gimmick, was interesting and intriguing. Again, it's unlike the way we're used to seeing art. There is no description of the painting or explanation of what Van Gogh was doing at the time. It's straight forward entertainment.
If you're already a Van Gogh fan, you'll be familiar with the art that's part of the exhibition. For those not familiar with Van Gogh's works, it's a great introduction to him that's not intimidating or stuffy.
Would I recommend the exhibit? Yup! For sure. It's very cool. For some, the lights and movement may be overwhelming, and it's not cheap. Still, the experience will take you about an hour. We enjoyed it so much we stayed to watch the show twice!
Tina Vignali is an English as a Second Language adjunct professor at the Charles D. Worthington Atlantic City Campus. She writes a travel-themed column for the CommuniCator.