Return to All News
Atlantic Cape Baseball Team Wins 2021 Season Opener
03/19/2021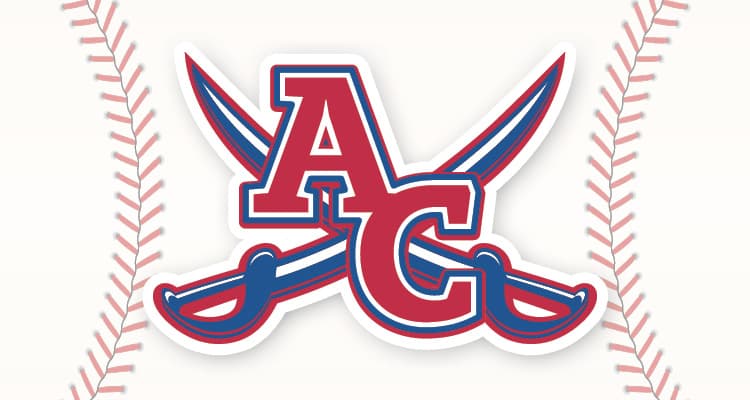 Congratulations go to Atlantic Cape's Baseball team for winning their season opening game! After having their last season cut short, the Atlantic Cape Buccaneers' Baseball team returned for the 2021 season on Wednesday March 17th. To light the fire for the new season, Atlantic Cape Buccaneers beat Rowan College South Jersey Cumberland Dukes 9 to 5 in nine innings in Cumberland. Cumberland is the reigning national champion. 
Winning pitcher was Jake Brennan from Saint Joe's Hammonton and the save goes to TJ Cheli of Buena. Brennan pitched 7 1/3 innings with 4 Ks and one walk. Cheli closed the game in 1 2/3 innings with 3 Ks and no walks, no hits and no runs.
Offensively, first baseman Angel Murray of EHT had 3 hits with a double, 2 RBIs and a run scored. Catcher Omar Hernandez went 2 for 4 with 2 runs scored. DH Logan Petty went 2 for 4 with 2 doubles, 2 RBIs and a run scored. Third baseman Nick Atohi had a triple, RBI and run scored.
Great Job Guys!
Please come and support the Buccaneers as they play their home opener on Saturday, March 19th versus Union County College at Surf Stadium in Atlantic City.  The doubleheader starts at 12 PM. Hope to see you there.
More information on the Buccaneer's Home Opener Game can be found here.
More information about the Atlantic Cape Baseball Team and their full schedule can be found here.