Atlantic Cape's Practical Nursing (PN) Certificate Program can provide you with the necessary skills and knowledge to help start your nursing career journey. Designed to be completed in 18 months, the PN Program cohort allows students to learn in a smaller class setting while offering personalized attention and an all-encompassing teaching experience that includes in-person classroom, laboratory and faculty-supervised clinics similar to registered nursing (RN) programs.
Upon earning your PN certificate, students may be eligible to sit for the NCLEX-PN exam and enter the workforce. If graduates wish to continue their nursing studies they can apply to  a LPN-to-RN program right here at Atlantic Cape or at any other institution. PNs can be a part of a growing and rewarding industry providing basic patient care, and supporting doctors and RNs with their patients.
This is a competitive program with limited spaces available. Admission will be awarded based on a comprehensive judging rubric, which can be found in the PN application. Additional points will be awarded to students currently employed in Healthcare and to residents of Atlantic or Cape May counties.
Scholarship opportunities may be available for new and returning students. 
Applying to the Practical Nursing (PN) Program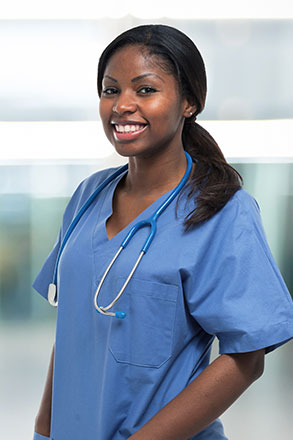 Step 1: Become an Atlantic Cape student
The PN program is only open to Atlantic Cape students. If you are already a student OR have ever taken a credit class at Atlantic Cape, you DO NOT need to reapply . If you are not a student or have never taken classes here, click the button below to apply for admissions.

Step 2: Confirm that you meet prerequisites
All applicants must meet the  PN program requirements.
Required Documentation:
Must have grades of C or better for these prerequisite courses: 

BIOL  220* (formerly, BIOL120)
ENGL 101*
PSYC 101*.

An overall undergraduate GPA of 2.0
A copy of your ATI TEAS with a score of 58.7 or higher
A copy of NJ Driver's License or NJ Non-Driver's Photo ID
Proof of high school completion
*If you did not complete these classes at Atlantic Cape, you must provide an official transcript.


 

Step 3: Fill out the Nursing Application form

OUR NEXT APPLICATION PERIOD OPENS IN JUNE 2024, applications will be posted in early 2024.   

 

Step 4: Pay the application fee
Detailed directions on how to pay the application fee can be found in the PN Application or you can make a payment in-person at our One-Stop Welcome Center at any of our 3 campus locations. 

 

Step 5: Submit your application
Email your completed application, required documentation (transcripts, TEAS scores, and photo ID) with proof of payment to nursing@atlanticcape.edu.
For more information
Contact nursing@atlanticcape.edu or make an in-person appointment at one of our One-Stop Welcome Centers.
Hours of Operation:
Mays Landing: Monday-Friday, 9 a.m. - 5 p.m.
Atlantic City: Monday-Thursday, 9 a.m. - 6 p.m.
Cape May: Monday-Thursday, 9 a.m. - 6 p.m.