President's Welcome
"My goal as president of Atlantic Cape Community College is to turn our challenges into opportunities, for our students and our community,"

~ Dr. Barbara Gaba, Inauguration Speech, October 27, 2017
A Message From Our President
Welcome to Atlantic Cape Community College!

Community is something very important to us at Atlantic Cape. We serve both Atlantic and Cape May counties across three campuses. Every year we educate over 6,000 students. Our goal is simple; we provide access to higher education for anyone who seeks it within our two counties and beyond. 

Atlantic Cape provides clear pathways for our students, whether it be to receive credentials to enter the workforce or go on complete their advanced degree at four-year institutions. We are also the place to return to for further personal or career education, as a lifelong love of learning knows no age limits.

Many of our community leaders are connected to Atlantic Cape in some way.  From starting their academic career with us, coming to us for professional development, or serving on one of our advisory boards, it's not hard to find an Atlantic Cape alumni. They even become faculty and staff, teaching the next generation of leaders today.

It's an honor to serve as the ninth president of this anchor institution that has over 50 years of deep roots in our community. I look forward to helping Atlantic Cape continue to grow into the next 50 years and beyond.
Dr. Barbara Gaba, President
If you have any questions or ideas you would like to send Dr. Gaba, please email her at president@atlanticcape.edu.
Public Speaking Engagements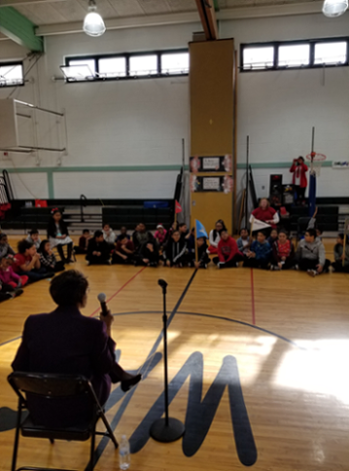 If you would like Dr. Gaba to attend or speak at an event outside of Atlantic Cape, please complete our Online request form.
President's Links