MISSION STATEMENT
The mission of the Nursing degree program is to graduate competent, ethical and caring nurses; and to be responsive to current and evolving health care needs of the community. The department encourages the enrollment of a diverse student population to reflect the communities that are served. Students and graduates are encouraged to perform public service in their community and pursue lifelong learning.
Celebrating 50 Years of Excellence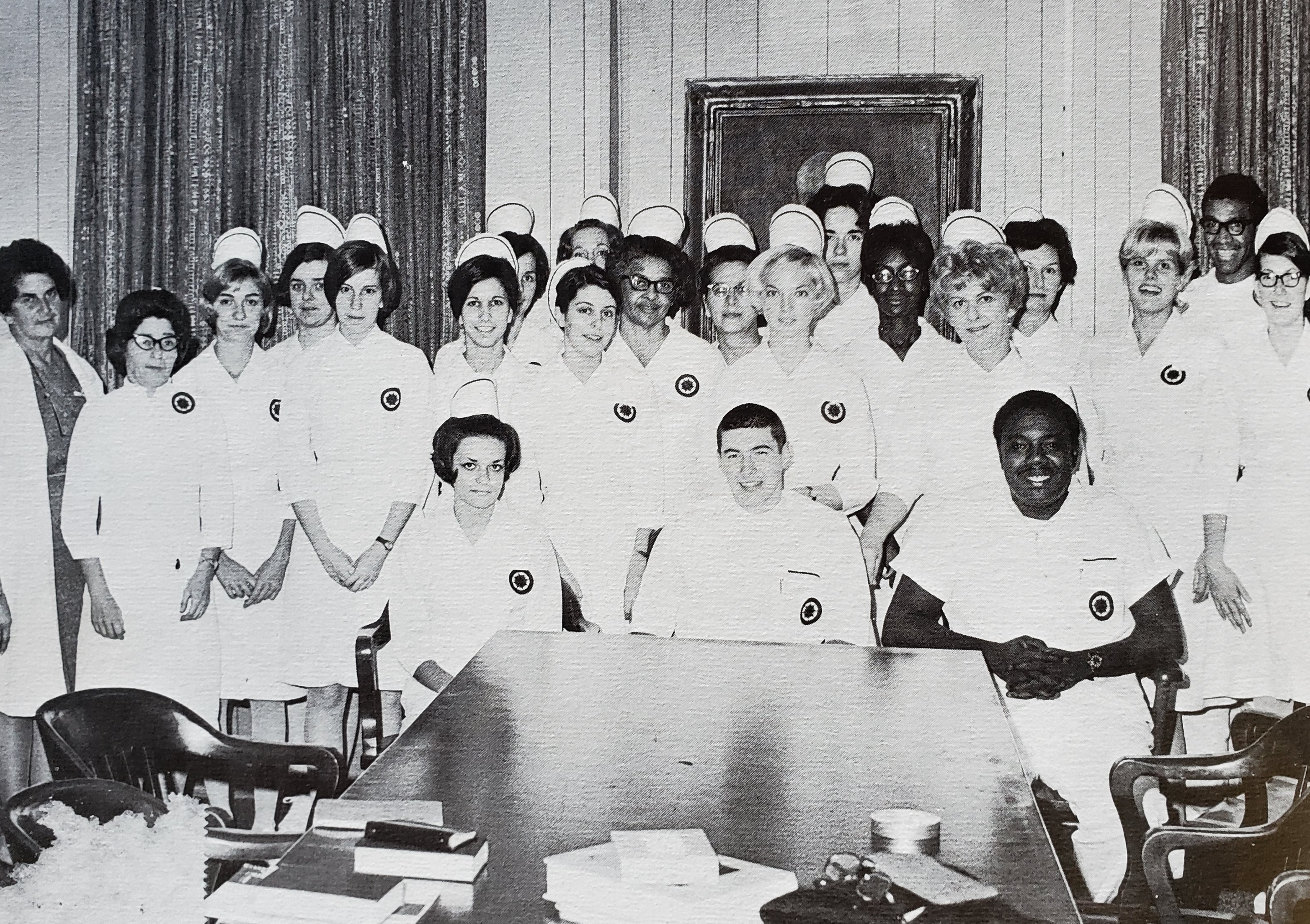 The Atlantic Cape Nursing program has continually evolved since its inception in 1967. We had humble beginnings at an off-site classroom setting and there were 18 nurses in the first graduating class.
We now offer our program at both the Mays Landing and Cape May campus locations and boast an impressive state-of-the art simulation and skills laboratory which is used for practice and evaluation. In total, there have been over 3,000 nurses who have graduated from our program since we began.
The program was approved by the New Jersey Board of Nursing in 1967 and, since 1969, has maintained National League of Nursing Accreditation Commission (NLNAC) and currently Accreditation Commission for Education in Nursing (ACEN) accreditation without exception during its history.
About the program
The key goal of the program is to make nursing education accessible to those who have aspired to nursing careers. The graduates, many of whom have obtained advanced degrees, staff health facilities both locally and throughout the country. The proud heritage of the Nursing program continues to contribute to health care and to inspire those who seek nursing as a career.
The Atlantic Cape Nursing program consists of 36 nursing course credits, ten program course credits, and 20 general education course credits.