What is concurrent credit?
High schools can offer concurrent courses taught by Atlantic Cape faculty to their students, differing from a dual credit course taught by high school faculty. These courses vary from semester to semester and are scheduled in consultation with each area high school guidance office. For the most up-to-date list of Atlantic Cape courses being offered at your high school, please contact your guidance counselor.
Explore Career Paths
Concurrent courses are offered in a wide range of subject areas and allow high school students to explore potential areas of study or careers. Students earn college and high school credit simultaneously for each course successfully completed.
Tuition is offered at a reduced rate and varies by course location:
Courses taught at the high school or online are $105 per credit
Courses taught at an Atlantic Cape campus are $146.10 per credit plus fees (tuition rates are higher for Aviation Studies and Culinary Arts courses)
Credit earned can be applied toward an Atlantic Cape degree or certification OR students may explore transfer options. Visit NJ Transfer to learn how your community college credits will transfer to other two and four year college in New Jersey.
Become a Concurrent Enrollment Student
Step 1: Concurrent courses are taught by Atlantic Cape faculty either at the high school or remotely. The availability of these courses varies from semester to semester and are scheduled in consultation with each area high school. Discuss with your guidance counselor what concurrent course courses are currently being offered at your high school and if you meet eligibility criteria.
Step 2: Apply to Atlantic Cape using our step-by-step directions. Create an admissions account and select the Early College Application. You will receive an acceptance letter with your student ID and login credentials. 
Step 3: Prior to registering for a concurrent course, students are required to take a placement test or meet placement testing exemption criteria. Visit Atlantic Cape's Testing Center to learn more about Atlantic Cape's Placement Testing guidelines, how to schedule a testing center appointment, and resources for test preparation.
Step 4: Register for concurrent courses. Atlantic Cape will receive rosters from schools' guidance offices for concurrent enrollment. Students will be pre-planned by Atlantic Cape for the appropriate courses. Correspondence will be sent through email indicating that students are eligible to log into Self-Service to complete registration.
Deadlines
Concurrent students are to follow the deadlines as Atlantic Cape students:
Atlantic Cape's payment, drop, and withdrawal deadlines can be found on the academic calendar.
Students' grades will appear along with the course credits on their Atlantic Cape transcript. To view your Atlantic Cape transcript, log into your Atlantic Cape Self-Service account.
High school students are not eligible for financial aid but several other funding opportunities exist. Talk to your high school guidance department to see if tuition funds are available.
For More Information
Contact your high school guidance office or:
Kayla Scannell
Senior Manager, Early College Programs
Meet Our Local High School Students Earning College Credits
Meet Andy Caceres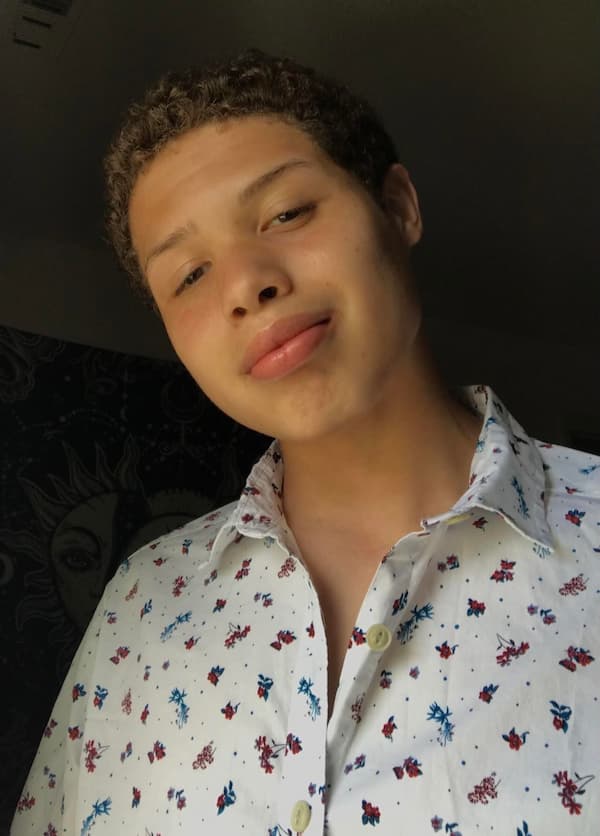 Andy Caceres is a junior at Pleasantville High School and enrolled in the "Early College" student program, he took advantage of the dual and concurrent credit programs at Atlantic Cape. Andy takes classes remotely at Atlantic Cape while still attending high school. He knows the programs allow him to get a head start earning his college degree. This opportunity was something he felt had to take advantage of, "not many schools offer this program and I felt it would be a shame to miss out on it. Andy feels enrolling in the program has benefited him in many ways. "I take college classes not typically offered at high schools, earn credits for free, all while experiencing college life. The program at Atlantic Cape has given me a leg up when it comes to college, it has helped me become a better writer, reader, and problem solver."