Who should complete this application?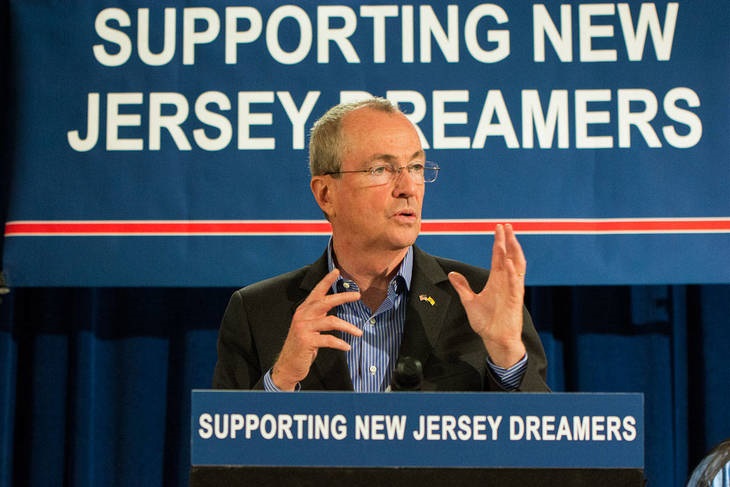 The New Jersey Alternative Financial Aid Application allows undocumented students enrolled in eligible New Jersey colleges and universities to apply for state financial aid.
Complete this application if you are not a United States citizen or eligible noncitizen and meet all of the following criteria:
You are not eligible to file the FAFSA
Attended a New Jersey high school for at least three (3) years
Graduated from a New Jersey high school or received the equivalent of a high school diploma in New Jersey
Registered for Selective Service (male students only)
Are able to file an affidavit stating that you will file an application to legalize your immigration status or will file an application as soon you are eligible to do so
Students who have completed the Deferred Action For Childhood Arrivals (DACA) process should file the NJ Alternative Financial Aid Application even if they have a Social Security number
View a Sample NJ Alternative Financial Aid Application and Q&A

What happens next?
Check email and mail for correspondence from HESAA. You will receive information and next steps through the email address you supplied on the application
After completing the NJ Alternative Financial Aid Application, you will need to log onto the New Jersey Financial Aid Management System (NJFAMS) at njfams.hesaa.org and create a user ID and password. You must monitor this account throughout the academic year for status updates and document requests. If you miss any deadlines to submit documentation you will not be eligible for State aid. HESAA will email you a unique identifier number that you will use in place of a social security number to create an NJFAMS account
        Step 1: Go to NJ FAMS
          a. If it's your first time on this website you must create an account first
          b. If you've already created an account, please sign in
        Step 2: Select the "To Do List"
        Step 3: Complete everything in red boxes on your "To Do List"
HESAA will determine your eligibility for NJ State grants or request additional documentation. If you are selected for state verification, there will be additional forms to complete, print out the form(s) first, complete and sign, than follow the instructions to upload the forms to HESAA.
Trouble with Password/or Questions Call HESAA (609)584-4480 or visit their website at

 

hesaa.org
Stay up to date with all

 

state deadlines
If aid does not post six weeks after submitting all necessary documentation to HESAA, please visit the Financial Aid Office or call (609) 343-5082.
Check your

 

Self Service Web Advisor account. Go to

 

Self-Service Instructions

 

for details.
Scholarship Availability
You are also eligible to apply for a wide range of

 

scholarships through Atlantic Cape. Be sure you check out Atlantic Cape's

 

Scholarship Q&A for more information
Disclaimer: Some of the Web addresses in this publication are for sites created and maintained by organizations other than Atlantic Cape Community College. They are provided for the reader's convenience. Atlantic Cape does not control or guarantee the accuracy, relevance, timeliness, or completeness of this outside information. Further, the inclusion of particular Web addresses are not intended to reflect their importance, nor is it intended to endorse any views expressed or products or services offered on these outside sites, or the organizations sponsoring the sites.