Ellen Nicholson Byrne, Chairperson, Cape May County
Ellen Nicholson Byrne was appointed to the Board by the Cape May County Board of County Commissioners in September of 2014. She is an attorney with a solo law practice in Sea Isle City.  She specializes in contracts, real estate, land use, and non-profit organizations.  Ellen is also a part-time Public Defender for the City of Sea Isle City, and the former solicitor to the Sea Isle City Zoning Board of Adjustment.  Byrne has worked on behalf of a range of non-profit organizations including being an advocate for: autistic children, low-income housing needs, historic lighthouse preservation, feral cat rescue, sea turtle rehabilitation and supporting numerous chapters of the Girl Scouts where she served as a board member, committee chair, policy writer, vice president, National Council delegate, and legal advisor. She has served as a member of the Sea Isle City Board of Education, and as Vice President and President of the Cape May County Bar Association. She resides in Sea Isle City with her husband and daughter.
Daniel L. Money '71, Vice Chairperson, Cape May County
Daniel L. Money was appointed to the Atlantic Cape Community College Board of Trustees by the Cape May County Board of County Commissioners in March 2018. Mr. Money is an alumnus of Atlantic Community College, 1971, with a degree in Criminal Justice. He graduated with a B.A. and M.A. in school administration from Glassboro State College (Rowan University). His professional educational experience includes principal of Cape May County Vocational Technical School (1978-1990), principle of Burlington County Vocational Technical School (1990-2007), and several years as adjunct professor at Atlantic Cape Community College and Glassboro State College. Mr. Money's professional memberships include New Jersey Principals & Supervisors Association, Past President and member of the Burlington County and Cape May Atlantic Principals & Supervisors Association, and National School Boards Association. He received several awards during his principal tenures: The Golden Lamp Award from Burlington County Administrators Association; New Jersey Visionary Leader of the Year; MetLife Principal of the Year; and ACC Doer Award Graduate Outstanding Achievement. He also enjoyed appearances on the Dave Letterman Show as one of the top ten principals in New Jersey. Mr. Money's community service includes Middle Township Board of Education, Middle Township Zoning Board, Cape May County Juvenile Conference Committee, Middle Township Kiwanis Club Past President, Burdette Tomlin Memorial Hospital Board of Trustees and current member of the Cape Regional Medical Center Physicians Advisory Committee. Following his retirement in 2007, he served as Network Turnaround Officer for Trenton Central High School and Camden High School and as interim principal at Oakcrest High School in 2013-2015. Mr. Money and his wife reside in Rio Grande.
Donald Parker, Treasurer, Atlantic County
Mr. Parker joined the Board in 2007. Mr. Parker's community involvement includes: President of Gilda's Club of South Jersey, United Way of Atlantic County, Atlantic/Cape May Workforce Investment Board, Atlantic City Mainland Regional Chamber of Commerce and Cape Atlantic Big Brothers and Sisters. Mr. Parker has been awarded the Congressional Citation for Community Service, the Senatorial Citation for Contributions to Pre-School Education, the NJ Council on Compulsive Gambling "Hour Glass Award" for Lifetime Contributions to the Field, and the Martin Luther King Jr. Award for Community Service. Mr. Parker holds an MSW from Rutgers University. He is an adjunct professor at Richard Stockton College and serves as the President/CEO of Carrier Clinic.
Flora Castillo, Atlantic County
Flora Castillo was appointed to the Atlantic Cape Community College Board of Trustees by the Atlantic County Executive in July 2022. Ms. Castillo is a nationally recognized health care executive, mobility and public transportation thought leader dedicated to improving individual's quality of life and building leaders at all levels.  An experienced strategist, policymaker and business development executive, Ms. Castillo is President of Pivot Strategies, LLC., a consulting firm serving the transportation, infrastructure, health insurance industries and its related professional services firms.    
Before starting Pivot Strategies, Ms. Castillo held executive leadership roles over her 20-year career with some of America's leading health care insurance companies including her unique industry role as National Vice President of Transportation for UnitedHealthcare Community & State (UHC).
Ms. Castillo's civic service ranges from national, local, and state boards, including National Urban Fellows, Rail-Volution, American Public Transportation Association, The Routing Company, Inc., Cambridge Systematics, Inc., WHYY, Inc., Asociación Puertorriqueños en Marcha, and Greater Philadelphia Health Action, Inc.  She is an advisory committee member at Rutgers' Alan Voorhees Transportation Center and Chair of Pro-NJ Grantor Trust.  Ms. Castillo served over two decades as a senior policymaker and member of the board of directors for New Jersey Transit. 
Ms. Castillo's civic and public service has been recognized with many awards including Latinos In Transit's Founders Award; Women's Transportation Seminar NY Chapter's Rosa Parks Leadership Diversity Award; Latinas United for Political Empowerment (LUPE) PAC New Jersey's Latina Pioneer Award; and Conference of Minority Transportation Officials' Celebrating Women Who Move the Nation.
Born and raised in El Salvador, Ms. Castillo immigrated to Long Island, NY in 1981. She received her bachelor's degree in Management Business Administration from Long Island University in Southampton, NY. She is a graduate of the Christine Todd Whitman Excellence in Public Services Series; Leadership, Inc. Program of Philadelphia; and America's Health Insurance Plans Foundation's Executive Leadership Fellowship.

Christina P. Clemans, State Appointee, Cape May County
Christina P. Clemans of Lower Township was appointed to the Board by Gov. Chris Christie. Clemans is broker-owner of Chris Clemans Sotheby's International Realty of Cape May and is president of the New Jersey Association of REALTORS Housing Opportunity Foundation. She also serves as a trustee of the Realtors Political Action Committee and sits on the executive and legislative committees and board of directors, is an active member of the Cape May County Association of REALTORS and is a member of the RPAC Hall of Fame. A Realtor for 31 years, Clemans is a member of the RPAC Hall of Fame, a Golden R and President's Circle member since 2003. She is an active participant in the community and has served as a trustee of the Mid-Atlantic Center for the Arts and on the Advisory Board of Historic Cold Spring Village. She also served on the Cape May Mayor's Advisory Council and the New Jersey Supreme Court Ethics Committee. She and her husband, David, own Cucina Rosa Restaurant in Cape May and are founding sponsors of the Cape May Music Festival, Cape May New Jersey State Film Festival and Project Encore for Cape May Stage.
Dave Coskey, Cape May County
Mr. Coskey was appointed to the Board by the Cape May County Board of County Commissioners on April 26, 2011. Mr. Coskey brings more than 30 years of experience in the fields of marketing and communications. In addition to his service on the Atlantic Cape Board of Trustees, he serves the community as a trustee for the Avalon Historical Society, Bacharach Rehabilitation Hospital, and the New Jersey Broadcasters Association, where he presently serves as Chairperson. He is also a volunteer with the Community Foodbank of New Jersey. He is a veteran of the Atlantic City hospitality and gaming industry, having served as Vice President of Marketing for the Borgata Hotel Casino & Spa.  In addition to his time in Atlantic City, Mr. Coskey spent ten years with Comcast-Spectacor where he was Executive Vice President of the Philadelphia 76ers.  While with the 76ers he was a member of the marketing advisory board for the NBA and an alternate on the NBA Board of Governors. In 2001, he was awarded the Villanova University College of Arts and Sciences Medal for outstanding achievement by his alma mater.
Rev. Dr.

Thomas Dawson, Jr., State Appointee, Atlantic County
Reverend Dr. Thomas Dawson, Jr. was appointed to the Atlantic Cape Community College Board of Trustees by Governor Phil Murphy in July 2021. He has served as the senior pastor of the SOAR Church since 1998. Prior to pastorship, for 13 years Dr. Dawson was a Data Control Analyst at the Philadelphia Stock Market.
Under Dr. Dawson's leadership, SOAR Church has grown to a multi-cultural membership of over 500 people, serving residents in three counties. His vision has enabled the SOAR Church to impact its community with donations to local schools, sponsored school trips, financial support to families in need, and development of the SOAR Food Bank that provides food to hundreds of families through a partnership with the New Jersey Food Bank.
Dr. Dawson is a current member of the FBI Citizens Organization, Coalition for a Safe Community, Cape May Regional Health Alliance, Cape May County Mental Health Alcohol & Drug Abuse Board, Cape May County Healthy Community Coalition, and Atlantic/Cape May Vicinage Diversity Inclusion and Community Engagement Committee.
Dr. Dawson holds a Bachelor of Science Degree in Computer Science from Beaver College, as well as a Master of Science Degree in Theology and a Doctorate Degree in Religious Studies from Trinity Bible College and Seminary.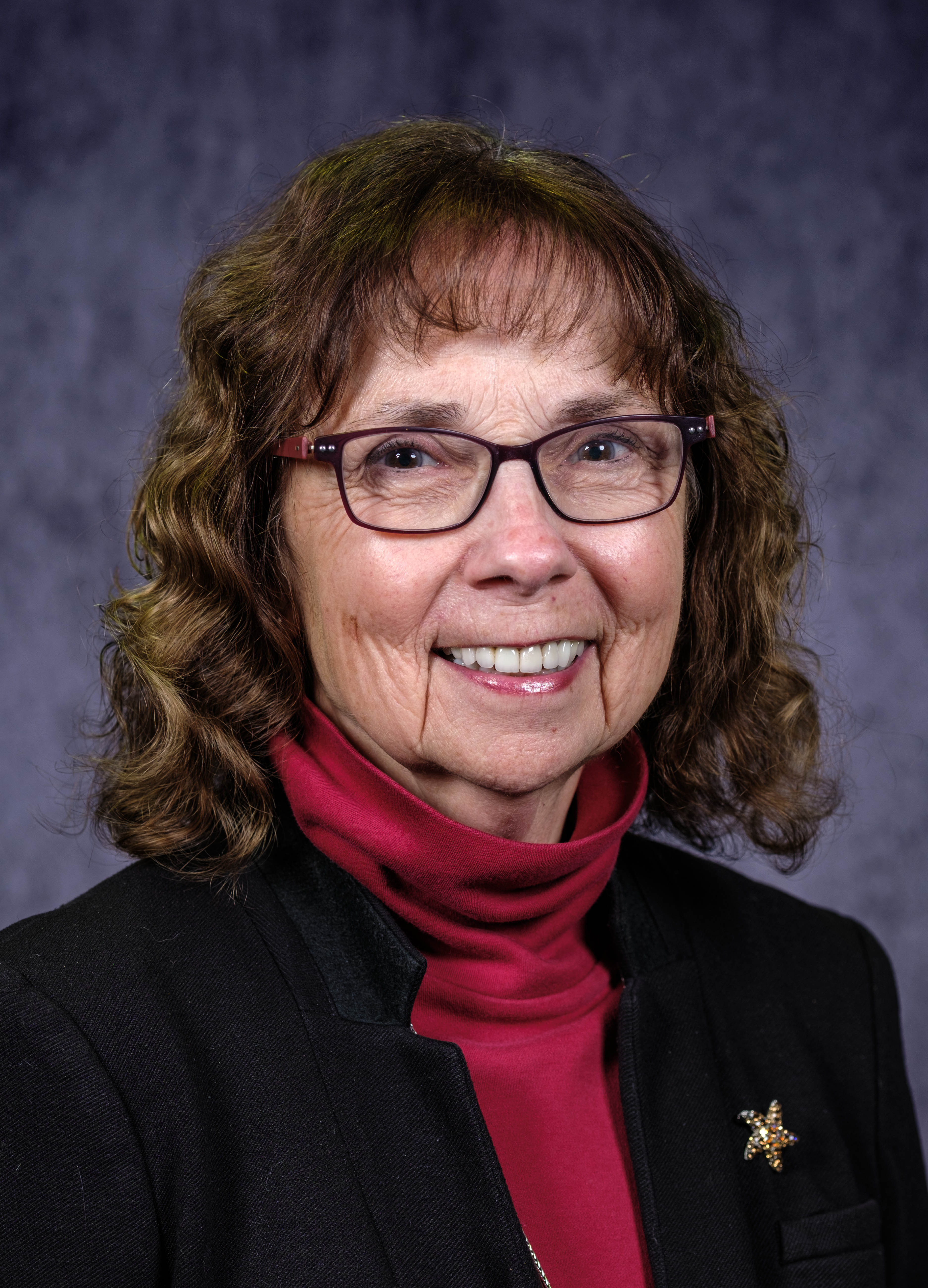 Dr. Judith DeStefano, Interim Executive County Superintendent for Cape May County
Judith DeStefano, Ed.D., joined the Atlantic Cape Community College Board of Trustees as the Cape May Interim Executive County Superintendent in August of 2018. Dr. DeStefano has spent over thirty-nine years in public education and has held positions as a special education teacher, a reading specialist, a building administrator, a Director of Curriculum, and a Superintendent.
Dr. DeStefano retired from public education in 2013 and began working for the Department of Education in 2014. She has worked as a County Education Specialist and held the position of Ocean County Interim Executive County Superintendent for over two years, during which time she was also seated as a board trustee for Ocean County Community College.Dr. DeStefano has been employed as an adjunct professor for Ocean County College, Stockton University, and Georgian Court University and hopes to return to teaching one day in order to complete her professional circle by ending her career as it began – in the classroom.
Dr. DeStefano values the importance of education and has dedicated time and effort to ensuring equitable access to success for all students and believes that her work with and for Atlantic Cape Community College can facilitate that goal.
Ambrose Gray, Atlantic County
Trustee Ambrose Gray was appointed to the Atlantic Cape Community College Board of Trustees in December 22. An Atlantic City native and former Atlantic Cape student, Trustee Gray spent several years as a security professional and is a member of The International Brotherhood of Teamsters. In 2021 he switched his focus to the youth of Atlantic City and has been active in the community ever since. He is CEO and serves on the board of Leaders in Training, Inc., a workforce development program that employs over 300 at-risk youth from Atlantic City each year. His commitment to excellence and the advancement of area youth has helped Leaders in Training achieve its mission and goals.
 Monica Kyle, Atlantic County
Monica Kyle was appointed to the Atlantic Cape Community College Board of Trustees by the Atlantic County Executive in May 2022. Ms. Kyle has more than 18 years of public service experience and currently serves as the Registered Municipal Clerk for the Borough of Longport, NJ. In this capacity she is responsible for performing a wide range of state mandated duties and responsibilities as defined by N.J.S.A. 40A:9-133. These duties include serving as secretary to the governing body, custodian of records, election administration, registrar of voters, and secretary to the municipal corporation. She also has primary responsibility for the Borough's social media content, and web updates and is the Registrar of Vital Statistics.
Monica has a certification and experience as a Technical Assistant to the Construction Official and worked in the Borough's Building Department. Her duties included processing construction and zoning permits, scheduling required inspections, interacting with Uniform Construction Code officials and the public, and compiling required construction reports.
Prior to joining the Borough, Monica was a Communications Manager for the Atlantic County Utilities Authority.
Monica attended University College Cork, Ireland and graduated with a Bachelor of Arts Degree from Stockton University in 1999. She has earned credits towards a Masters in Administrative Science degree from Fairleigh Dickinson University.
Monica believes in the importance of continual learning and has completed numerous continuing education courses in areas such as Local Elections Administration, Advanced Duties of the Municipal Clerk, Municipal Finance for Municipal Clerks, and Information and Records Management. She resides in Northfield with her husband and two daughters.
Hailie Nguyen '23, Alumni Representative
Hailie Nguyen graduated from Atlantic Cape Community College in May 2023 with an Associate in Science in Health Science and was selected by her peers to represent Atlantic Cape's alumni on the Board of Trustees. Ms. Nguyen serves as the Alumni Trustee representative on the Academic and Student Affairs Committee, the Diversity and Equity Committee, and the College's Foundation Board. Ms. Nguyen is now a student at Rutgers University. Her term on the Atlantic Cape Board of Trustees will expire on June 30, 2024.
Mark Sandson, Atlantic County 
After graduating from Emory University Law School, Trustee Mark Sandson practiced law in Atlantic City for 30 years, specializing in real estate and representing clients before numerous public agencies. Trustee Sandson was sworn in as a Judge of the Superior Court of New Jersey in 2007, serving as a Judge in the Family Division, General Equity and Probate Division, and the Criminal Division, before ending his judicial career in Recovery Court in Atlantic ad Cape May Counties. Trustee Sandson retired from his judgeship in 2020.
Since his retirement, Trustee Sandson has been active in the community. He is Vice Chair of the New Jersey Judiciary's JOBS Program and serves on the board of the Leaders in Training Program which supports employment for 'at risk" youth in Atlantic City. With a belief that
all people in New Jersey can succeed if they are able to obtain workforce training and get a job with a living wage and benefits, Trustee Sandson is concentrating his efforts in helping young people train for the economy of the 21st century.
Maria Ivette Torres,

 

Atlantic County
Maria Ivette Torres was appointed to the Atlantic Cape Community College Board of Trustees by the Atlantic County Executive in 2003. During her service, Trustee Torres has chaired several Board committees and served in all three officer positions on the Board: Treasurer, Vice-Chairperson, and Chairperson.  A retired guidance counselor from Oakcrest High School, she has served on the New Jersey Council of County Colleges (NJCCC) Executive Committee, which represents the NJCCC in meetings with the Office of the Secretary of Higher Education, implements actions and policies previously adopted by the NJCCC, and reviews and develops annual state and capital budget requests for operating aid to New Jersey's 18 community colleges. She also served as a public member and vice chairperson for the Board of the New Jersey Higher Education Student Assistance Authority (HESAA), the state authority that oversees all state-sponsored higher education financial aid. Her community involvement includes service as first vice president of the Hispanic Alliance of Atlantic County and chairperson of its Education Committee.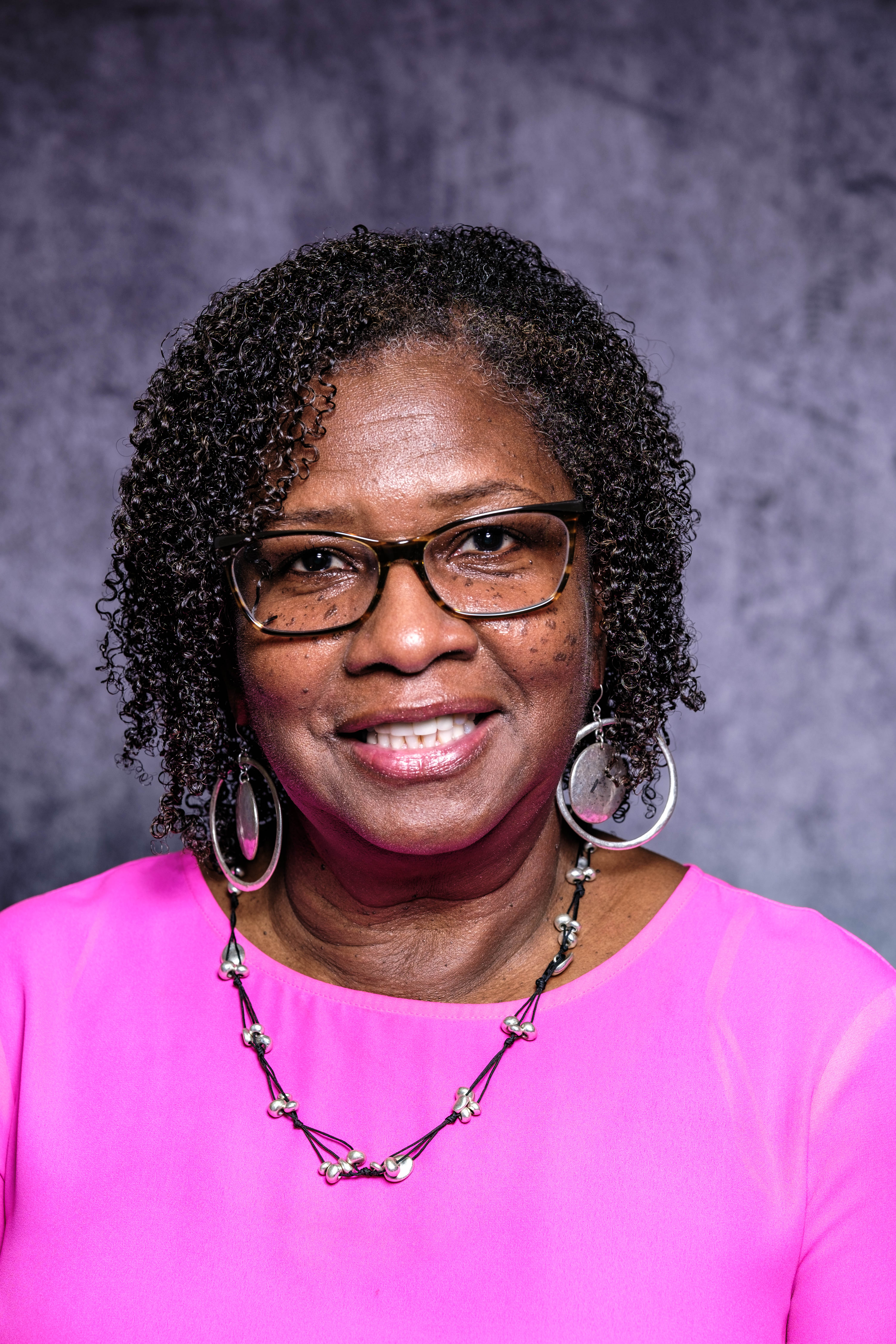 Briggitte D. White, Atlantic County
Briggitte D. White was appointed to the Atlantic Cape Community College Board of Trustees by the Atlantic County Board of County Commissioners in September 2023.
Dedicating her 30-year career to New Jersey Public Schools, building bridges to support and shape the future of generations, Trustee White taught students in grades three, four, and eight, worked in the office of Curriculum and Instruction, and served in the positions of Assistant Principal and Principal. Although retired, Trustee White continues to be highly-valued in the educational community as she is regularly sought out to serve in supervisory and mentor capacities.
Trustee White earned a Bachelor of Arts in Elementary Education from William Paterson University and a Masters in Administration and Supervision from Cheyney University.
In addition to being a certified adult life coach, Trustee White volunteers with the Atlantic City Police Athletic League, serves as the program lead for the Christian education department in her church, and is president of the 501C3 New Jersey non-profit organization "Nana Babies," which uses the performing arts to raise awareness of human trafficking in our local neighborhoods. Trustee White is a member of the National Sorority of Phi Delta Kappa Inc., a professional organization of women in the field of education. Since retirement, she organized "A Brig" tutorial service which consists of volunteer educators who tutor students from grades 2-12.
Trustee White and her husband, Henry, reside in Galloway, NJ.
Leslie White-Coursey, Interim Executive County Superintendent for Atlantic County
Trustee Leslie White-Coursey joined the Atlantic Cape Community College Board of Trustees as the Atlantic County Interim Executive County Superintendent in March of 2022. Trustee White-Coursey earned a degree in Business Management from Rutgers School of Business and a Master's degree in Education from Walden University.  
After working in retail management, Trustee White-Coursey began a career in education. After serving the Atlantic City School District for nearly twenty years with roles as a teacher, assistant principal, and principal, she accepted a position with the New Jersey Department of Education, serving as the Interim Executive County Superintendent in Cumberland County for three and a half years before becoming the Interim Executive County Superintendent for Atlantic County.  
Trustee White-Coursey previously sat on the Atlantic Cape Board of Trustees from 2017-2018. Additionally, she has served on the boards of Cumberland County College, Rowan College of South Jersey, and Cumberland County Vocational School (CCTEC). She is now also seated on the Atlantic County Vocational School (ACIT) Board. She is a member of her church's AGAPE Community Life Center, a community development corporation, where she has organized scholarship banquets, back-to-school fairs, and golf tournaments and directed many summer learning opportunities. 
Trustee White-Coursey understands the importance of education and opportunity for underserved students. She has worked to ensure that students have access to those opportunities in her classroom and now in schools throughout the county.