Return to All News
Atlantic Cape Archery ends successful 21-2022 season, looks ahead to next year
05/31/2022 | Media Contact: Claire Sylvester | (609) 343-4933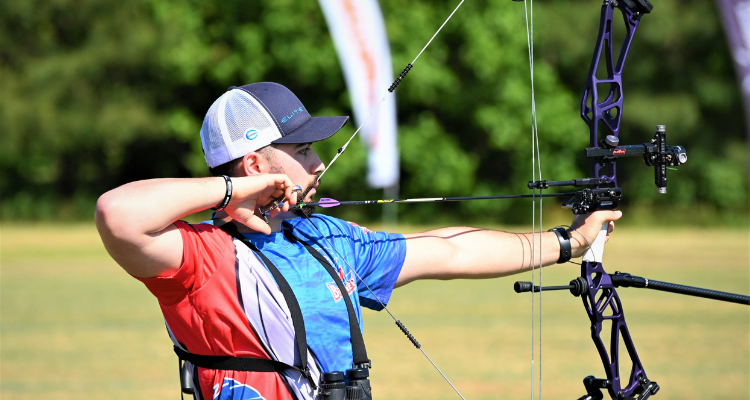 The Atlantic Cape Archery team's 2021-2022 season came to a close following the 2022 USA Archery Collegiate Target Nationals May 19-22 in Chula Vista, California. Although the team did not take home awards from Nationals, the Buccaneers' season concluded with impressive results.
At Nationals, five archers represented Atlantic Cape during the event, which featured over 500 archers from 41 colleges and universities from across the country. 
"The members of the team had a great time representing the college and traveling for the competition," Coach Chad Affrunti said. 
Affrunti noted that the close of the season also marks the end of Matthew Byrnes' Atlantic Cape Archery career.
Byrnes, who graduated this spring with an associate's degree in Engineering, came to Atlantic Cape in fall 2020 as the only member of the Archery team due to COVID-19. He proceeded to break a national record for USA Archery during the Eastern Regional Collegiate Championships at James Madison University in Harrisburg, Virginia in April 2021.
Byrnes is from the Manahawkin section of Stafford Township.
"His two years at Atlantic Cape have been full of great shooting," Affrunti said. "We are also excited that all of the other members of the team will be returning next year to continue their archery careers at Atlantic Cape."