Return to All News
Atlantic Cape presents Maker's Day and Open House March 26
03/10/2022 | Media Contact: Claire Sylvester | (609) 343-4933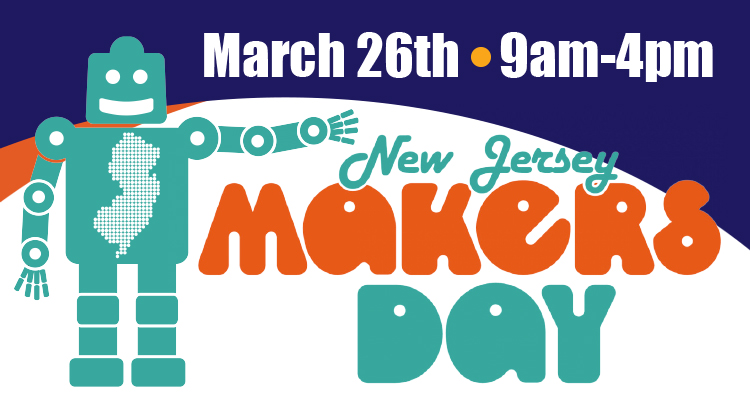 Atlantic Cape Community College will present a series of fun, interactive STEM activities for all ages as part of Maker's Day 2022, held 9 a.m.-4 p.m. Saturday, March 26 at the Mays Landing campus.
Experience a live demonstration of the simulation equipment inside the nursing labs in the Ruth Lee Health Science building; set out on a nature walk to explore the flora and fauna of the Pine Barrens; or build an upcycled cardboard cat box at the library, among the many happenings on campus.
New Jersey Maker's Day 2022 is a nonprofit organization intended to inspire and activate libraries to showcase and highlight STEM (Science, Technology, Engineering and Math) and maker culture to enhance lifelong learning.
Atlantic Cape's Mays Landing campus, home to the William J. Spangler Library, will serve as a Maker's Day site in Atlantic County for 2022.
"Makers Day is a wonderful opportunity for Atlantic Cape to engage with the community and bring people of all ages together on our campus," said Sattik Deb, senior director of Enrollment and Recruitment at Atlantic Cape. "The New Jersey Makers Day organization has done great work in promoting New Jersey's public libraries and STEM-based learning, and we are pleased to be a part of that community this year."
During Maker's Day, the Art Gallery inside the Spangler Library will be open 10 a.m.-3 p.m. for the Celebrate Atlantic Cape Art Show, which features works from faculty, staff and members of the community.
From 10 a.m.-1 p.m., visitors can stop by the coloring stations for a few minutes of destressing, or head on over to the jigsaw puzzles to add a piece, or two, or more. Between 2 and 4 p.m., the college's Air Traffic Control Tower simulator will be running inside the STEM building.
Tables will be set up in the quad featuring the Academy of Culinary Arts, Athletics, Radio Club, and Rutgers University.
Maker's Day is free to attend and open to all ages. This event will be held rain or shine. Registration is not required. Ample parking is available in Lot 2. Refreshments will be provided. There will also be music and giveaways. Visit atlanticcape.edu/makersday for more information.
An Atlantic Cape Open House will take place during Maker's Day from 10 a.m.- 1 p.m., beginning in the Student Center. Interested residents can learn more about the benefits of becoming a student at Atlantic Cape. Register for the Open House at atlanticcape.edu/openhouse.