Return to All News
Atlantic Cape Bucs end successful 21-22 regular men's basketball season
02/18/2022 | Media Contact: Claire Sylvester | (609) 343-4933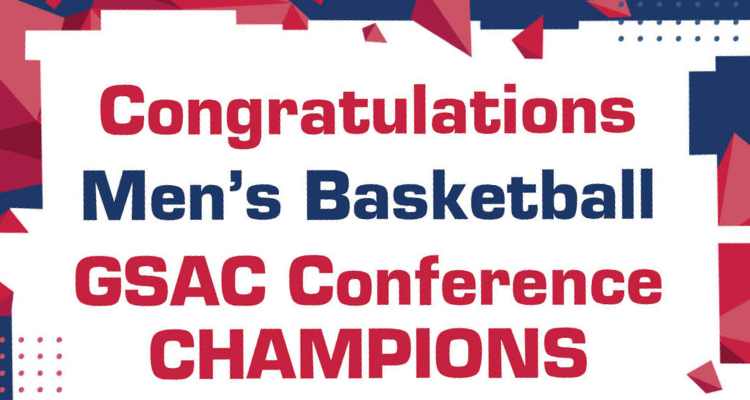 The Atlantic Cape Buccaneers are co-Conference Champions. The men's basketball team, under the direction of Coach Allen Ragland, finished its regular season 15-5 in the Garden State Athletic Conference to take home the title with Brookdale Community College before appearing in the Region 19 playoffs next week.
"It has been a long season. This team has demonstrated hard work and toughness. With this team only having six players, each individual has been very important. Coach Ragland has done a great job of recruiting a group of talented young men," Atlantic Cape Athletic Director Jamal Edwards said.
The team's overall record is 18-6 as it heads into the NJCAA Division III Region 19 playoffs, which begin on Feb. 19 with a bye week for the No. 5 seed Atlantic Cape.
On Tuesday, Feb. 22, the Buccaneers will face Brookdale in the quarterfinals. The game will begin at 7 p.m. on Brookdale's Athletics YouTube channel.
Edwards said there were many highlights of the 2021-22 regular season, especially beating Brookdale, who was ranked No. 5 in the division, 102-96 on Jan. 25. During that game, Atlantic Cape's David Coit scored 42 points, had nine assists and nine rebounds. Richard Jones followed up with 32 points, seven rebounds and four steals.
Following the Bucs' win against Brookdale, Atlantic Cape was ranked 11th in the nation.
For the season, Coit and Jones were named All Region 19 and All GSAC nominees. Coit leads the nation in scoring and Jones is Top 10 in the nation in scoring among NJCAA Division III players.
"I personally believe that this has been the best team Atlantic Cape has produced on the court in the last 50 years," Edwards said. "We finally can put a banner on our walls. We have tied for conference champs and we expect to win the region playoffs as well. This is a great time for Atlantic Cape Community College."