Return to All News
Atlantic Cape Board of Trustees award contract for Wind Training Center construction
12/15/2021 | Media Contact: Claire Sylvester | (609) 343-4933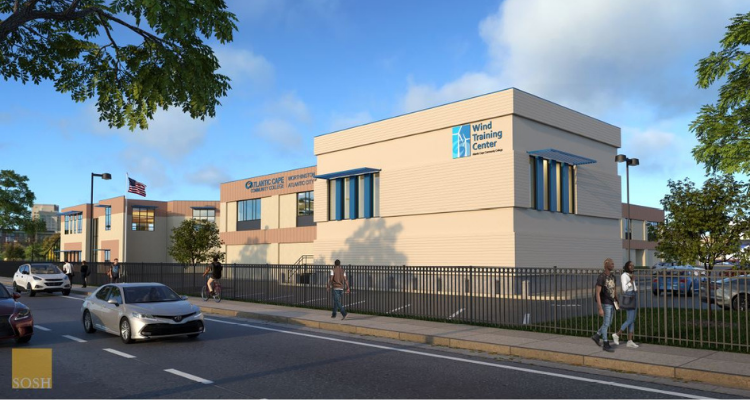 MAYS LANDING — The Atlantic Cape Community College Board of Trustees approved a $1,484,800 contract for the construction of a Wind Training Center at its Worthington Atlantic City campus during its meeting Tuesday, Dec. 14, 2021, held via Zoom.
The Wind Training Center is funded by a nearly $3 million New Jersey Offshore Wind Safety Training Challenge Grant, awarded to the college in July. The lowest responsible bidder was Weatherby Construction and Renovation, Corp., of Atlantic City.
Through the grant, the college will establish an industry-recognized Global Wind Organization (GWO) safety training program and facility to prepare New Jersey workers for jobs in the state's growing offshore wind industry.
In addition, the Board of Trustees approved a $17,500, three-year contract with TalkLife, Ltd. of Bristol, United Kingdom, for the TalkCampus mental health application, funded by the Higher Education Emergency Relief Fund.
The next meeting of the Board will be 6 p.m. Tuesday, Jan. 25, 2022, in Room 113 of the Cape May County campus, 341 Court House-South Dennis Road, Cape May Court House.