Return to All News
Think pink: Atlantic Cape promotes breast cancer awareness
10/27/2021 | Media Contact: Claire Sylvester | (609) 343-4933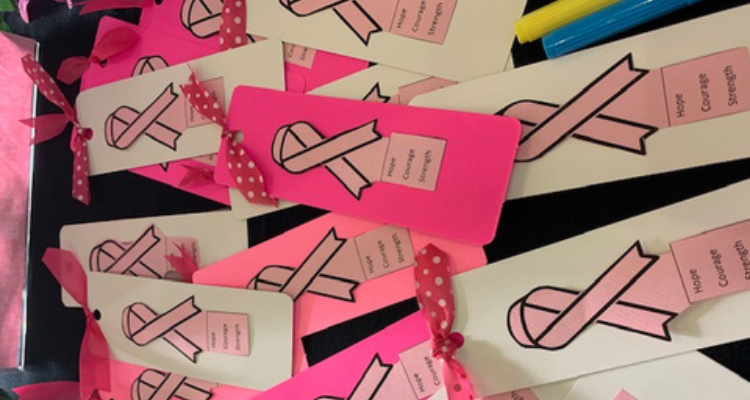 Atlantic Cape Community College held several events in October in honor of Breast Cancer Awareness Month.
At the Mays Landing campus on Oct. 14, the Office of Student Engagement sponsored a Pink Smoothie Day where students, faculty and staff were encouraged to wear pink and receive a free pink smoothie.
On Oct. 19, the Worthington Atlantic City Campus encouraged students to wear pink, fill out a short quiz on breast cancer, handed out giveaways and collected donations.
In Cape May County, Dr. Tammy DeFranco and Nancy Wolgemuth provided for students an information table and an opportunity to decorate their own bookmark. Students were also offered pink bracelets and pens to promote Breast Cancer Awareness. 
According to the U.S. Centers for Disease Control and Prevention, "Each year in the United States, about 255,000 cases of breast cancer are diagnosed in women and about 2,300 in men. About 42,000 women and 500 men in the U.S. die each year from breast cancer." 
The National Breast Cancer Foundation estimates that "on average, every two minutes a woman is diagnosed with breast cancer in the United States."
However, thanks to better screening, increased awareness and improved treatment options, the death rate from breast cancer has been declining since the 1990s,  according to the National Breast Cancer Foundation.