Return to All News
Atlantic Cape men's basketball coach looks toward successful season with new talent
09/30/2021 | Media Contact: Claire Sylvester | (609) 343-4933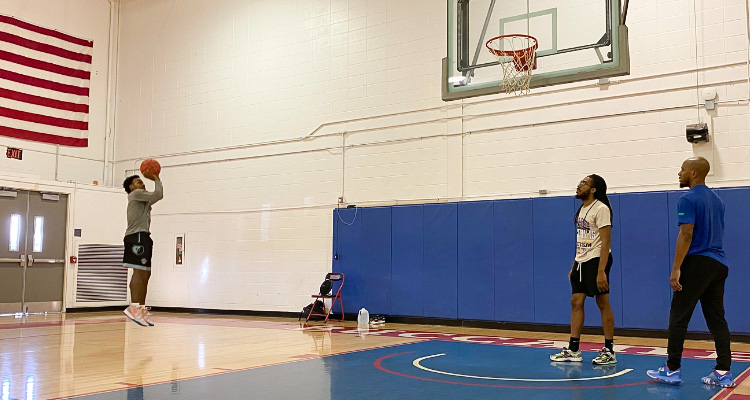 MAYS LANDING — Men's basketball Coach Allen Ragland is not just building a team at Atlantic Cape Community College, he is building a family of players he hopes both win the season and achieve their personal goals.
"We're a family for life," said Ragland, who is creating a supportive and successful basketball program at Atlantic Cape by bringing in talented, but overlooked players and giving them the skills they need to succeed on the court and in the classroom.
The Buccaneers season begins Nov. 9 against Rowan College of Gloucester County.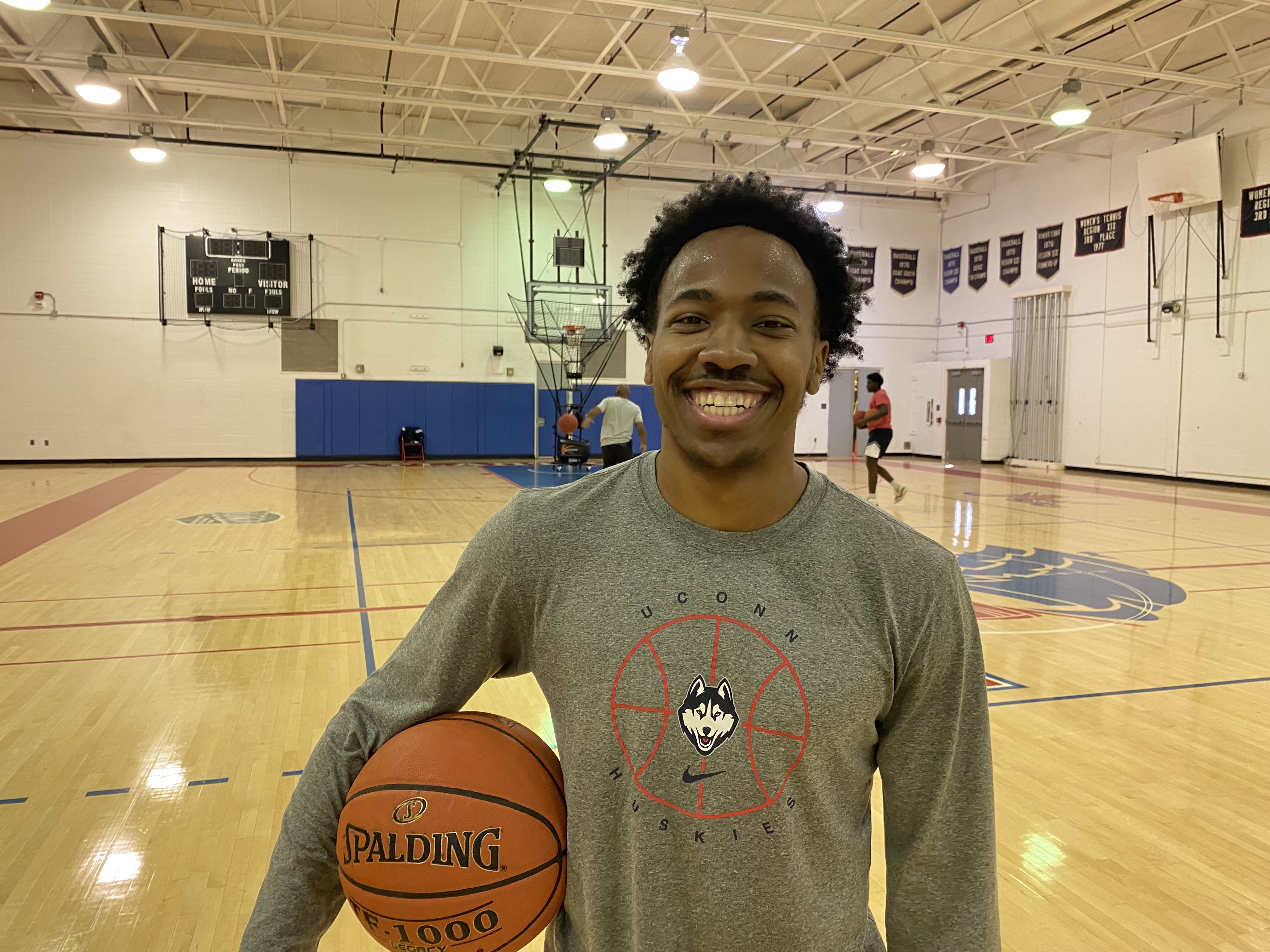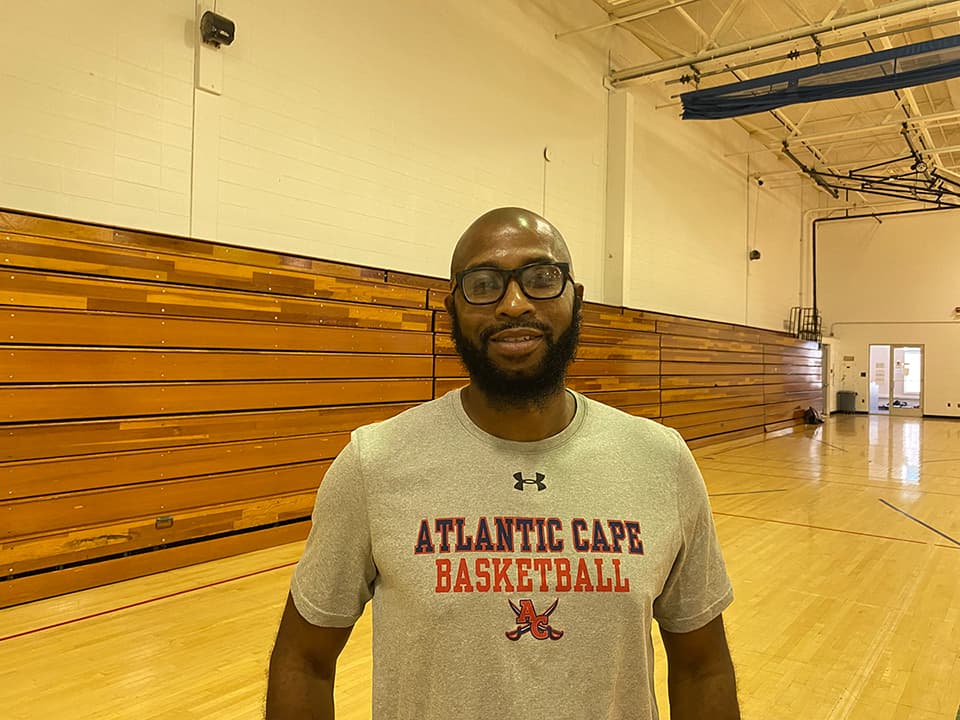 "Coach Ragland is running a program that will give these student athletes an opportunity to be recruited by Division I and Division II schools," said college Athletic Director Jamal Edwards, who happens to be one of Ragland's former players, too. "These student athletes will have a chance to improve on the court as well as the classroom. Coach Ragland's knowledge of basketball will expose these young men to a level of competition never seen here at Atlantic Cape."
Ragland came to Atlantic Cape in the final months of the 2019-2020 season, and because there was no season last year, spent 2020-21 recruiting across the state and the country, bringing in players from South Carolina, Georgia and the northern and central regions of New Jersey. 
One of Ragland's recruits, guard David Coit, 21, of Columbus (Burlington County) has already received scholarship offers from New Jersey Institute of Technology, Northern Illinois University, and North Carolina A&T.
Coit graduated Princeton Day School in 2019 and went on to attend Scotland Campus Sports for a year before coming to Atlantic Cape this season where he is studying business.
"It's been a good experience," Coit said. "All of my teachers really want to help me and I've gotten assistance from financial aid and admissions."
Other recruits with scholarship offers include Richard Jones, who transferred from Mississippi Valley State, and Naji Wright, a 2020 Trenton Catholic Academy graduate.
"We're looking for local players, students here at the college who we may not know about," Ragland said. "We're looking to shock the world."
Athletes must be enrolled in 12 credits at Atlantic Cape by the start of the season in November to be eligible to play and must have an updated physical. Those students interested but not yet registered for classes can still enroll in the Second Start semester that begins on Oct. 25.
As an added incentive, Atlantic Cape is offering three credits for free to all new and existing in-county students thanks to the Federal Government's Higher Education Emergency Relief Funds (HEERF). And students who enroll in six or more credits can receive a free laptop, which is theirs to keep upon graduation. Additional aid is also available to students through COVID-19 emergency relief funds.
For more information on athletic offerings at Atlantic Cape or for a schedule of games, visit www.atlantic.edu/athletics.