Return to All News
Atlantic Cape awarded $10,000 from the National Junior College Athletic Association and First Point Volleyball Foundation
06/28/2021 | Media Contact: Laura Batchelor | (609) 343-5086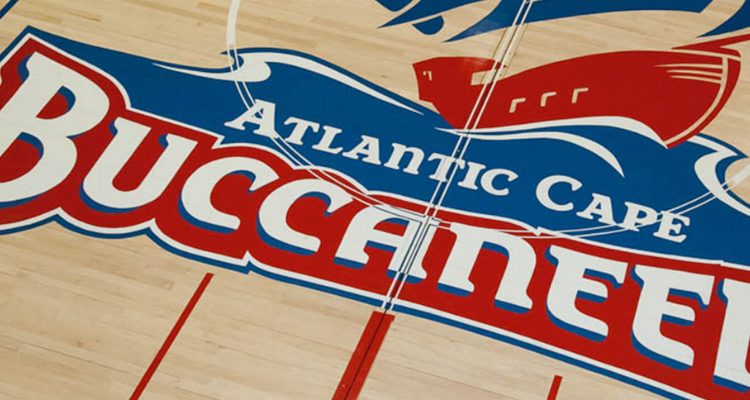 As announced by the NJCAA, the NJCAA Foundation and First Point Volleyball Foundation has awarded Atlantic Cape a $10,000 grant to establish a men's volleyball program.
"We are honored to have received this generous grant from the NJCAA Foundation and First Point Volleyball Foundation," stated Dr. Barbara Gaba, Atlantic Cape President. "Student-athletes from around the area will benefit from the amazing growth of men's volleyball as a sport. Growing our athletics program is an integral part of the college experience; it supports teamwork, discipline, and provides a sense of pride."
Recruitment for the program will begin in Fall 2022 and the inaugural season is set for Spring 2023.
"The ability to create more opportunities for student-athletes to compete in college and take part in a growing sport is one of the ultimate wins the NJCAA Foundation can achieve," said Brian Luckett, NJCAA Foundation Executive Director. "We are appreciative of First Point Volleyball Foundation for making this possible and the NJCAA member colleges who have stepped up to make history by bringing back men's volleyball to the association."
In May, the NJCAA in collaboration with First Point Volleyball Foundation announced a $200,000 grant to support the growth of men's volleyball as an emerging sport within the Association. The NJCAA Foundation awarded grants to 15 member colleges, including Atlantic Cape, to support the initiative towards men's volleyball becoming a full NJCAA championship sport.
"As one of 19 First Point Foundation board members, I can say we are so proud to be able to support the NJCAA and these 15 institutions starting men's volleyball," said Mick Haley, First Point Volleyball Foundation volunteer board member and AVCA Hall of Famer. A former men's volleyball coach at Kellogg Community College (MI), Haley led the program to four NJCAA national championships, back when the sport was sponsored, before stints as head women's coach at the University of Texas, University of Southern California, and the 2000 US Women's Olympic Team in Sydney. "Two-year colleges present the most affordable opportunity for young people to play college volleyball during a time when students want to stay closer to home," Haley continued. "Our hope at First Point is to see 35 or 40 more two-year colleges follow these 15 and sponsor men's volleyball."
In addition to the new men's volleyball team, Atlantic Cape is starting men's and women's soccer teams in Fall 2021. The college also has established women's volleyball, men's baseball, archery, and men's and women's basketball teams.
"As we work to prepare for the Tokyo Olympic Games, all of us at USA Volleyball are excited by this awesome news of 15 newly announced men's collegiate volleyball programs at two-year colleges," stated John Speraw, First Point Volleyball Foundation Founder and volunteer Chairman and head coach of the US Men's National Team and UCLA Men's Volleyball. "I suspect it won't be long before an NJCAA athlete will play for Team USA," Speraw added. "I want to personally thank all the donors to First Point Volleyball Foundation, past and future, for making these grants possible."