Return to All News
Careme's Now Serving Dinner
04/28/2021 | Media Contact: Jodi Caramma | (609) 652-1111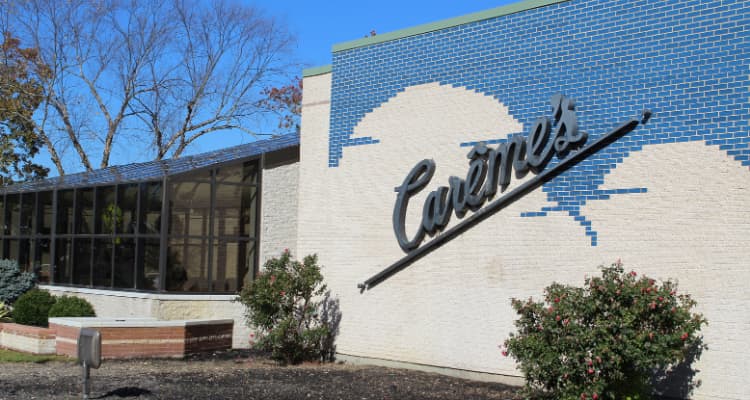 Careme's, the student-run, gourmet restaurant at Atlantic Cape Community College Academy of Culinary Arts is now open and serving lunch and dinner through May 12th. 
Treat yourself and someone special to a unique experience, complimented with incredible food, at an amazing price, all for a fantastic cause.
The students at the Academy of Culinary Arts will be preparing and serving the finest cuisine to local patrons. This unique experience allows students to put their culinary skills to the test in the kitchen while others learn how to run the front of the house. 
The restaurant will offer a three-course dinner menu featuring locally sourced ingredients, prepared and served with care and attention to detail. 
Priced at $25 per person this cost helps provide scholarships for the culinary academy students.
The three-course meal includes an appetizer, entrée, and dessert of your choice. Start your meal with table-side Caesar salad or a local favorite Jersey Corn cake made with ricotta cheese, Jersey tomato salsa, and herbed lime crema. Patrons can choose from entrée favorites such as braised short ribs, homemade gnocchi, or shellfish du jour. For the full menu please visit Careme's Menu. 
Careme's is open for dinner Monday thru Thursday starting at 6:00 p.m.. and Monday thru Thursday from 11:30 a.m. until 2:00 p.m. for take-out lunch. For reservations or more information call Careme's at 609-343-4940 or email caremes@atlanticcape.edu.
Careme's is located at Atlantic Cape's Mays Landing Campus, 5100 Black Horse Pike, offers a unique dining experience in South Jersey. Visa, MasterCard, American Express, and Discover are accepted. 
The Academy of Culinary Arts has been training future chefs and foodservice professionals for more than 30 years. For more information about the academy visit www.atlanticcape.edu/aca.
Careme's restaurant is named after the first "celebrity chef" in culinary history, Marie-Antoine Careme. The commander of culinary art was so famous in the early 19th century that he became known as "the chef of kings and the king of chefs."