Return to All News
Bucs Baseball Claims Victory Over Cumberland
03/21/2021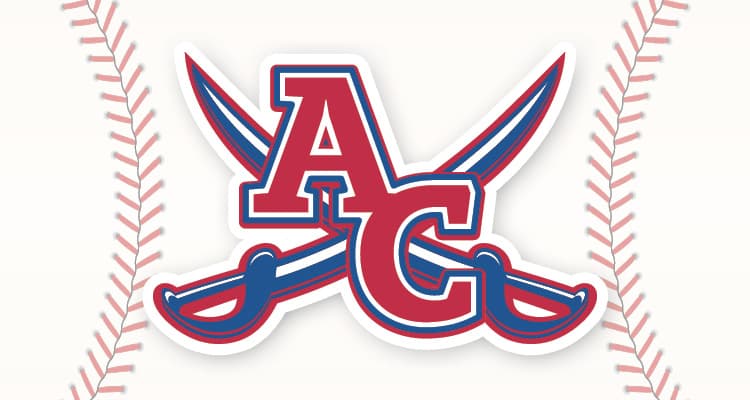 Goodrich's Walk-off Seals Dramatic Buccaneers Victory Over Cumberland
By Jack Abner, Staff Reporter
Atlantic City, NJ - They battled all Sunday afternoon at Surf Stadium in under a bright March sun with a cool breeze blowing in from centerfield off the ocean.
In the end, after 11 hard fought innings the Buccaneers defeated reigning National Champion Cumberland 6-5 thanks to a walk-off hit by Nate Goodrich (Cedar Creek).  Cumberland took the lead 5-4 in the top of the 11th. In the bottom of the eleventh, Logan Petty (Mainland) draws a 1-out walk then steals second with two outs and the bottom of the order due up. Mo Antoncinelli (Wildwood Catholic) hits a clutch line drive single to left field with two strikes and two outs to score Petty and then advances to second on the throw home. Again, with two strikes and two outs, Goodrich slaps a ball down the line over the third baseman's head to score Antoncinelli for the dramatic game winner.
Luis Sauri, who came in from short to relieve for two-thirds of an inning, was credited with the victory for the Buccaneers. He allowed no runs, walks or hits while striking out one.  TJ Cheli (Buena) threw three and a third innings in middle relief out of the bullpen.
Anthony Masselli took the loss for Cumberland, giving up two hits and the winning run.
Pete Calandra, who started the game for the Buccaneers, went seven innings, allowing four runs on four hits and striking out five. Michael Dodd started the game for Cumberland, allowing only one run in five innings on two hits while also striking out five.
The Buccaneers totaled six hits.  Angel Murray (EHT) and Mo Antoncinelli lead the Buccaneers with two hits each.  The Buccaneers did not commit a single error in the field. Catcher Omar Hernandez (Absegami) had  11 chances in the field, the most on the team.
Gavin Gates went 2-for-3 at the plate to lead Cumberland in hits.
The Buccaneers now sit atop the NJCAA Division III Region XIX standings with a record of 4-0. Their next game is this Wednesday, March 24 away at Salem County, whose record is 1-4. The Buccaneers are back home in Surf Stadium to meet Salem again at 3:30 PM on Friday, March 26.
To find out more about the Atlantic Cape Baseball team or to see their full schedule visit atlanticcape.edu/baseball