Return to All News
Atlantic Cape competes at Lancaster Archery Classic
01/22/2020 | Media Contact: Erin Mercer | (609) 343-4923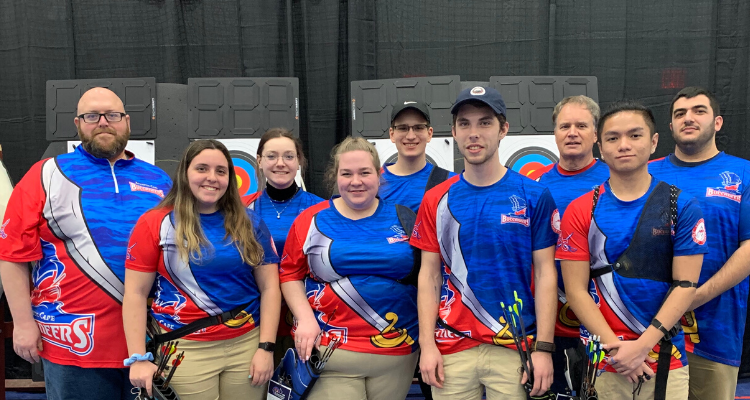 On Saturday, January 25, 2020, members of the Atlantic Cape Community College Archery Team participated in the Lancaster Archery Classic in Lancaster PA. The Classic is the second largest archery competition in the world with over 2500 archers competing over 5 days. The competition featured over 200 collegiate archers from 27 colleges.

Atlantic Cape freshman Male Recurve archers Filippo Menegon and Jaric Abadinas finished 6th and 7th respectively in their first away competition of their careers.
Returning Team Members Sarah Cordery (Female Recurve) and Matthew Schreiber finished 14th and 15th respectively.

Also representing Atlantic Cape were archers Sara Quigley (female bowhunter) and Tomi Landy (female recurve) who finished 8th and 17th respectively in their divisions.

The entire Atlantic Cape Archery Team will be in competition on February 1st and 2nd, 2020, as they host the New Jersey State Archery Championships in the Mays Landing Campus gym.