Return to All News
President Dr. Barbara Gaba receives recognition as a "Woman of Achievement"
10/10/2019 | Media Contact: Erin Mercer | (609) 343-4923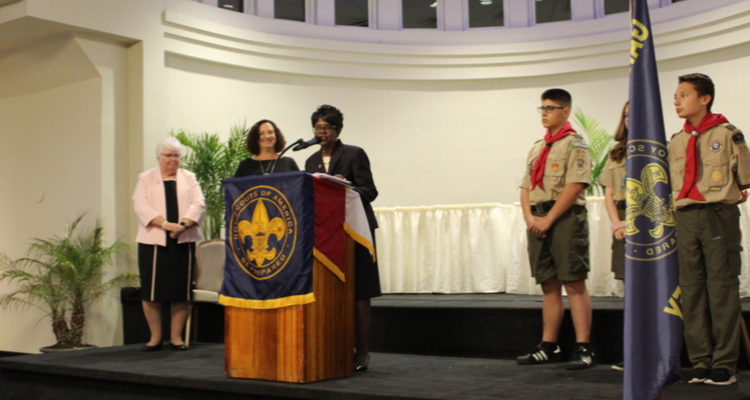 The Garden State Council of the Boy Scouts of America (BSA) recognized Atlantic Cape Community College President Dr. Barbara Gaba as the 2019 Woman of Achievement for Cape May County. This annual event recognizes outstanding women leaders in the South Jersey Area for their dedication, loyalty and commitment to the communities where they serve.

Dr. Gaba was one of six women honored at the Women of Achievement Awards Reception in Almonesson on Thursday, October 3. "I am deeply honored and humbled to receive this award and to be recognized for making a difference in the lives of those we serve in Cape May County," remarked Dr. Gaba.
She went on to emphasize that the college is where students can attain an affordable, high-quality education within their own community. Atlantic Cape's Cape May County campus was established 20 years ago and has since become a key partner with the county in the areas of education, economic and workforce development. 
The event also celebrated historic impact on scout leadership across the nation. "I believe it is up to all of us, as leaders to use the power and influence we are given to lift up our communities and create positive change," Dr. Gaba said during her speech.