Return to All News
3rd Annual Plein Air Art Competition and Exhibit
09/19/2019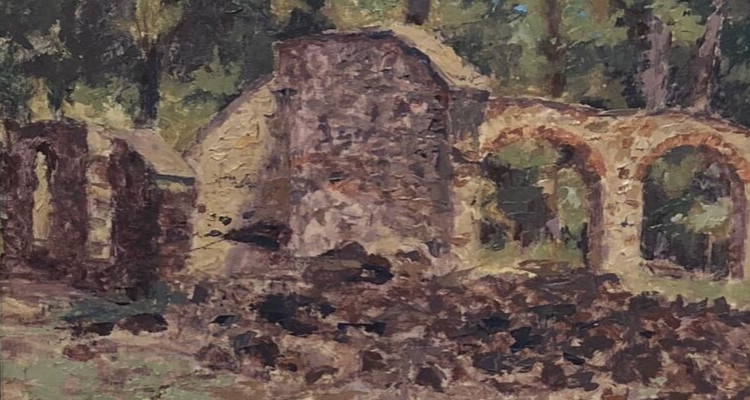 Artists of all skill levels are invited to participate in the third annual Plein Air event held on Saturday, Sept. 28. Artists can sketch and paint outdoors at any of the county parks that include: Gaskill and Lake Lenape Parks in Mays Landing, the park at Estell Manor, Weymouth Furnace, Oscar E. McClinton Waterfront Park in Atlantic City, Leeds Point Nature Area in Galloway, the 7.5 mile county bikeway and more.
All participants must register the day of the event beginning at 8 AM at the Atlantic County Park Nature Center, 109 Route 50, Estell Manor and submit completed artwork by 6:30 PM that evening. There is a $20 fee to participate for up to two pieces.
Atlantic Cape Community College's art gallery, in partnership with Atlantic County Friends of the Parks, Inc., will host an exhibit showcasing plein air paintings and artifacts from the Atlantic County Park System Collection, October 3 - November 30. The event is co-sponsored by the Friends of the Parks, Inc., a non-profit citizens group established in 1985 to help promote Atlantic County parks.
There will be an opening reception Thursday, October 3, 5-7 PM. The exhibit and reception are free and open to the public. Prizes will be awarded to the top three selections at a Plein Air Exhibit opening reception. 
The gallery is located inside the William Spangler Library, D Building, at Atlantic Cape's Mays Landing Campus, 5100 Black Horse Pike. Gallery hours are: 9 a.m. – 7 p.m., Monday through Thursday; 9 a.m.-3 p.m., Friday; and 11 a.m. – 3 p.m., Saturday.
For more information, please visit https://www.atlantic-county.org/parks/ or contact Katherin Aikens, art gallery coordinator, at kaikens@atlanticcape.edu.