Return to All News
Comic Art Exhibit
09/03/2019 | Media Contact: Erin Mercer | (609) 343-4923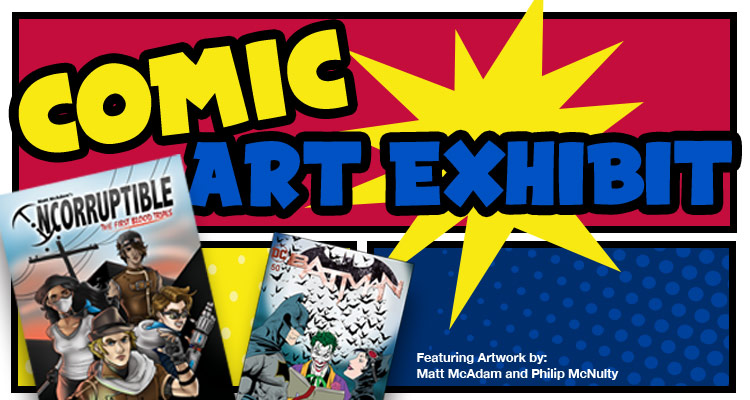 This show featured a variety of comic art. The cover poster was created by Matt McAdam and Philip McNulty.
Dates: September 3-30, 2019
Opening Reception: Thursday, September 5, 2019 from 5-6:30 p.m.
Hours: Mon-Fri 9-6 p.m., Sat 10-2, Closed Sunday
The gallery is inside the William Spangler Library, D Building, at Atlantic Cape's Mays Landing Campus, 5100 Black Horse Pike.