Return to All News
Atlantic Cape Announces New Aviation Associate Degree
05/15/2019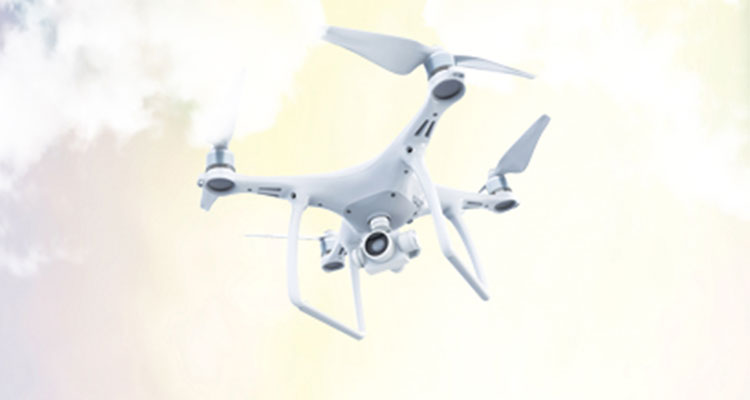 Already open for fall 2019 enrollment, Atlantic Cape introduces an associate's degree program in Applied Science with a concentration in Small Unmanned Aircraft Systems Field Technician.

Thanks to a grant from the National Science Foundation (NSF), Atlantic Cape Community College is excited to announce they will be starting a new program for students seeking to advance their technical education and training in the field of small commercial unmanned aircraft systems (UAS). Already open for enrollment, this program will equip students with the knowledge and skills to work as technicians in maintenance and operation of small UAS, often called drones.

Late last summer, Atlantic Cape was awarded an NSF grant for their proposal titled "Unmanned Aircraft Systems Operation and Maintenance Education and Training Project." The project was awarded almost $225,000 and will help the institution expand course and degree offerings related to aviation.

The program, which will start in the fall 2019 semester, will include general education courses, and program courses, including Aviation Weather, Aerial Video Production, Small Unmanned Aircraft Systems Maintenance & Repair, and a capstone project.

Upon successful completion of this program, students will graduate with an associate degree in applied science with a concentration in Small Unmanned Aircraft Systems Field Technician. Additionally, upon passing a federal aviation administration aeronautical knowledge examination, graduates will also earn a Federal Aviation Remote Pilot Certificate with a Small Unmanned Aircraft Systems Rating.

Drone technology is currently being used in a wide variety of industries including real estate, construction, filmmaking, public safety, photography and more. The job potential and growth is real, and most predict that the UAS industry will grow exponentially. As more and more companies identify and create the need for UAS, the need for technicians will increase as well. Atlantic Cape is proud to be on the forefront of this industry, and to help fill a need for qualified technicians who understand the details of aviation and drone technology in order to service these aircrafts.

For information regarding the new program, please visit atlanticcape.edu/drones or contact faculty advisor, Jim Taggart, at (609) 343-4950 or jtaggart@atlanticcape.edu.