Return to All News
Spring Late-Start Semester begins March 25
02/15/2019 | Media Contact: Erin Mercer | (609) 343-4923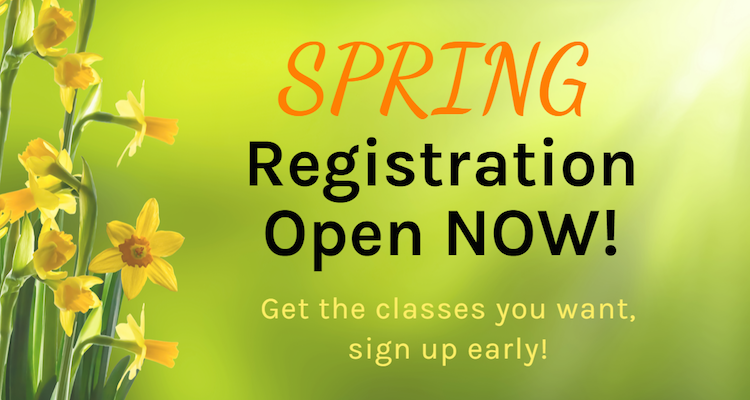 Atlantic Cape Community College's Spring "late-start" semester begins March 25 for students who want to add a class to their schedule or anyone interested in continuing their education in-person or online.
Classes include: Principles of Marketing, Principles of Management, Introduction to Computers, Various Aviation Classes, Composition I, Composition II, U.S. History II, Western World II, Introduction to Literature, Statistical Methods and much more. The classes run for just eight weeks.
These courses lead to any degree programs Atlantic Cape offers entirely online, including: Business Administration, Child Development/Child Care Option, Computer Applications, Computer Information Systems, Computer Programming, Computer Systems Support, Criminal Justice, Database Design and Development, Elementary/Middle School Education Option, English, General Studies, Hospitality Management, Office Systems Technology,Preschool–Grade 3 Education Option, Psychology, Secondary Education Option and Social Science.
For more information about Atlantic Cape's online programs, visit www.atlanticcape.edu/online.
Payment is due at the time of registration. The college accepts Visa, MasterCard, Discover, American Express, cash, checks and money order. Register online at www.atlanticcape.edu/spring or in person, Monday-Friday, 9 a.m. to 4 p.m., at any of the college's three locations: Mays Landing Campus, 5100 Black Horse Pike; the Charles D. Worthington Atlantic City Campus, 1535 Bacharach Blvd.; and the Cape May County Campus, 341 Court House-South Dennis Road, Cape May Court House.
For more information, email admissions@atlanticcape.edu or call (609) 343-5000 or 625-1111, ext. 5000.