Return to All News
February 2019 Board of Trustees Meeting
02/28/2019 | Media Contact: Erin Mercer | (609) 343-4923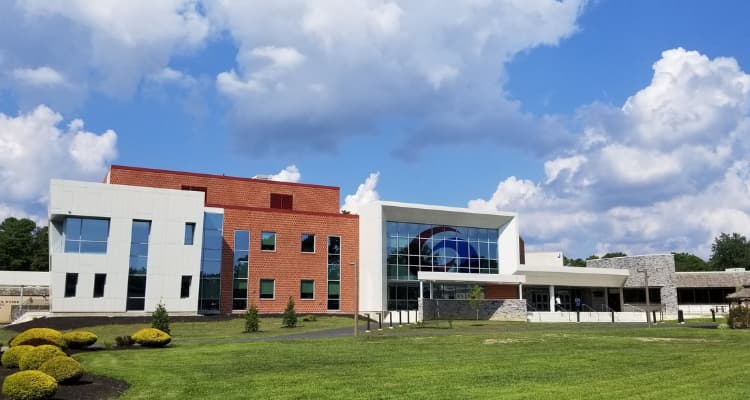 The Atlantic Cape Community College Board of Trustees conducted their monthly meeting Tuesday, February 26 at the Mays Landing campus. The following motions were approved by the Board:
In Grants Activity:
Approved for the college to submit an application to Disability Rights New Jersey (DRNJ) for the Expansion of Assistive Technology Services to People with Disabilities in New Jersey, requesting a grant of up to $10,500 to provide assistance to Atlantic Cape students with disabilities over the term of April 2019 through September 2019 (projected).

Approved the amending of the Spending Plan of the Carl D. Perkins Career and Technical Education Improvement Grant.

Approved the resolution to authorize the College President to submit grant applications on behalf of the College with Board action taken at the following Board meeting.

Submission of a grant application to Easton Foundations/USA Archery by the deadline of March 10, 2019 to purchase equipment to continue and expand hosting of tournaments at the college.
Contracts and Purchases:
OQ165, Microsoft Campus License, FY19-20 Information Technology Services, SHI International Corp, Somerset, NJ,

Bid 1847, Renovation A-Building, Chapter 12, Hessert Construction, Marlton, NJ, $1,752,000.00.
In Personnel Matters, the Board Approved:
The appointment of Kelly Johnson, Housekeeper I, Facilities effective February 27, 2019.

The resignation of Stephen Fisk, Security Officer/Dispatcher, Security and Public Safety retroactive to February 15, 2019.

The resignation of John Thompson, Maintenance Mechanic II, Facilities retroactive to February 1, 2019.

The resignation of Ravi Manimaran, Dean of STEM Programs, effective June 30, 2019.

The reappointment to one-year terms, effective 7/1/19: Supervisory and Administrative Personnel included in the Bargaining Unit (28); Exempt Supervisory and Administrative Personnel (20); Faculty without Tenure (6) and Faculty Earning Tenure (1).

The retirement of Eileen Curristine, Chief Officer, Human Resources, Public Safety & Compliance, effective June 30, 2019.
In Financial Matters, the Board:
Approved the draft of its annual financial report for the year ended June 30, 2018.

Accepted the FY18 Comprehensive Annual Financial Report (CAFR), conducted by Bowman & Company LLP. The audit firm issued "an unmodified or 'clean' opinion for the financial statements," and there were no audit findings or recommendations. 

Approved the FY19 Financial Statement for seven months ended January 31, 2019.
The next regularly scheduled meeting of the Board of Trustees is scheduled for Tuesday, April 2 at 6 p.m. at the Atlantic City campus.