Technical Requirements for Blackboard Learn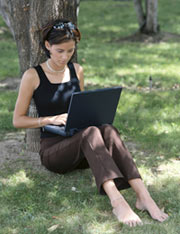 Mac or Windows computer
Web browser validated for use with Blackboard Learn (see list below)
Internet Connection
Pop-up blocker disabled
If you are taking an online or remote course, you will be required to use online proctoring through Honorlock for online testing. In order to complete an online exam using Honorlock, students need a functioning webcam and microphone and to meet the minimum technical requirements including the use of the Google Chrome browser with the Honorlock Chrome Extension. You can visit the Online Proctoring page for more information.
You will need one of the below supported desktop browsers for use with Blackboard Learn in the Winter/Spring 2024 Semester:
| Browser Type | Browser Version |
| --- | --- |
| Chrome | Most recent stable version and two preceding versions |
| Edge | Most recent stable version and two preceding versions |
| Firefox | Most recent stable version and two preceding versions |
| Safari (MacOS and iOS) | Two most recent major versions |

Run the browser checker to see whether Blackboard Learn supports your browser.
For the best Blackboard Learn experience with a screen reader, use Chrome and Jaws on a Windows system and use Safari and VoiceOver on a Mac system.
Regardless of the browser being used, Blackboard Learn requires the use of session cookies and JavaScript enabled in the user's browser to provide the right experience for teaching and learning.
Recent updates to several browsers have included changes to how the browser handles third-party cookies. These changes may affect tools from other providers that integrate with Blackboard Learn. If you have trouble accessing an integrated tool after a browser upgrade, edit your browser's settings to allow sites to save and read cookie data. You can find instructions for Chrome, Safari, Firefox, and Edge online.
Modern mobile browsers are generally considered compatible when using mobile-compatible content. Not all tools and workflows have been optimized for mobile use.
Blackboard App is a supported native app for mobile and tablet devices that interact with Blackboard Learn servers. This app may have its own device requirements.
You'll need the ability to:
browse the Internet
download and upload files
download and install software
learn independently and manage time effectively
You'll also need:
to meet the prerequisites of the course (see online course description for more information about prerequisites)