Serving Cape May County Residents for Over 15 Years
The Cape May County Campus opened in 2005 across from the popular Cape May County Zoo and offers convenient access to courses that count toward Atlantic Cape's 40+ degree programs.  Professional development and personal enrichment classes are offered throughout the year. Features include a large lecture hall, computer labs, state-of-the-art science labs, tutoring, testing, counseling, and financial aid services, as well as faculty and administrative offices. The Cape May County Campus offers a robust range of opportunities for you to reach your educational and professional goals.
Offering a Unique Educational Experience for Students in Cape May County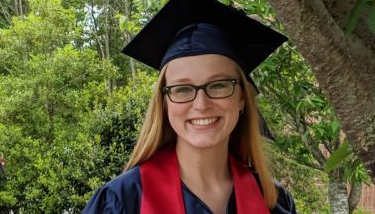 Cape May County graduate and High Honors speaker for Class of 2019, Tori Tomlin
Specialty Programs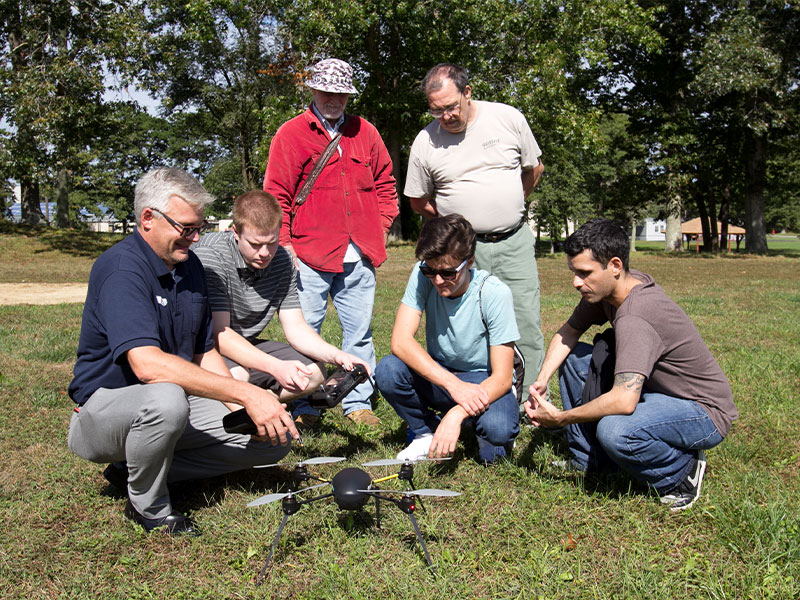 Drone & Aviation Program
Cape May County is at the forefront of UAS (drones) testing and development.  Atlantic Cape provides training in the operation and maintenance of drones to support this growing industry.  
REGISTER NOW for this program to receive $1,000 in exclusive scholarships.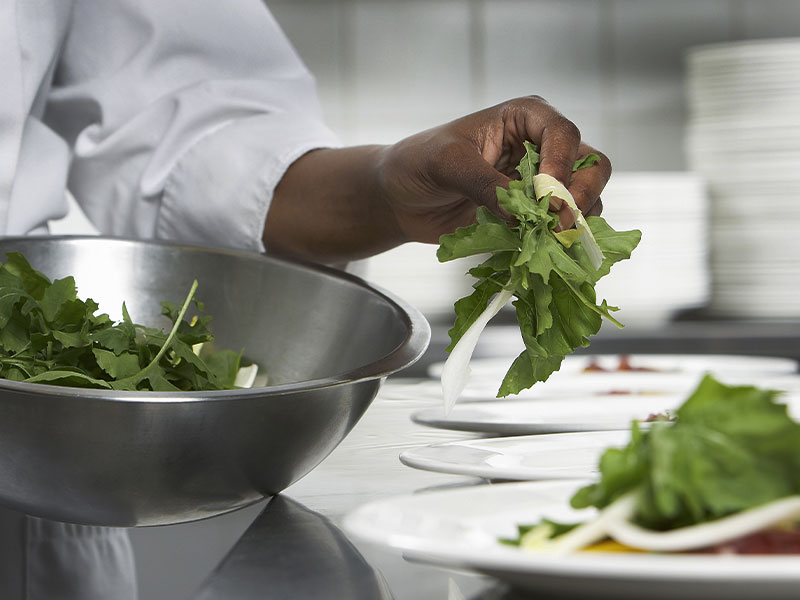 Culinary Certificate Program
Earn a Culinary Arts I Certificate in only a year. Culinary classes run from 9 a.m.-1 p.m. Monday through Friday. Students must take 2 general education classes to complete certification.
REGISTER NOW for this program to receive $2,500 in exclusive scholarships.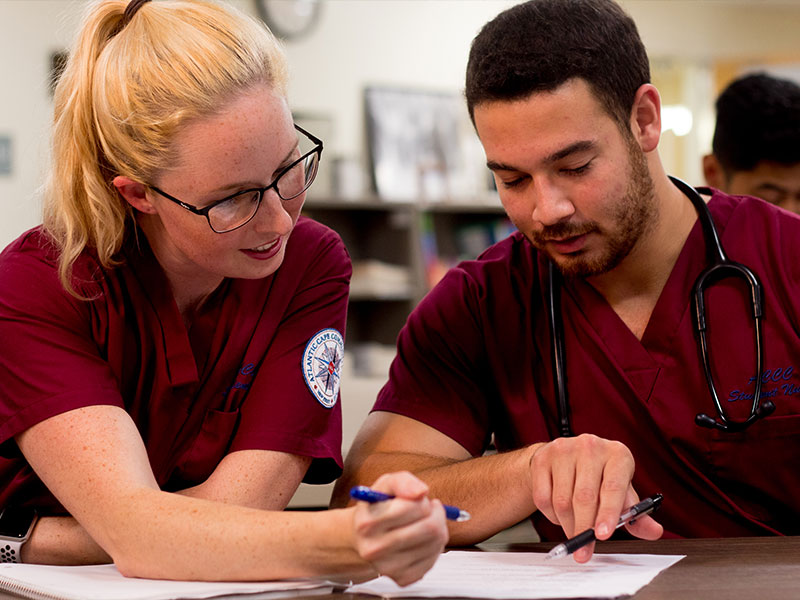 Expansion of our Nursing Program
Our Cape May County campus is now offering an evening cohort of Nursing classes. Students can now begin their journey toward becoming a Registered Nurse closer to home.
If you are interested in being a part of the Nursing 2023 Cohort, we recommend you start our prerequisite classes this fall.
Resources for the Community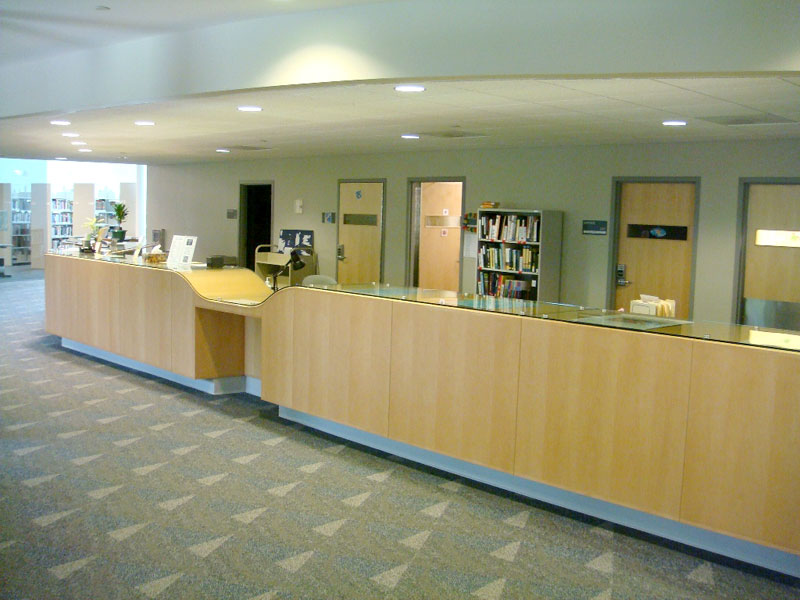 The Mullock Family Library
The Mullock Family Library contains 7,000 books, 30 computer workstations, and small-group study rooms. Cape May County residents 18 years of age or older can borrow books from the library with proof of residency. Come check out your local library today!
The Mullock Family Library also offers:
Access to all online services and books available at our Mays Landing campus library. 

Professional librarian on staff ready to assist you with research guidance and Information Literacy Instruction.

Assistive technology is available to students with visual and other disabilities.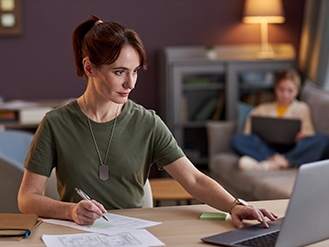 Supporting Those Who Serve
Atlantic Cape is dedicated to supporting our Veterans in reaching their educational goals. We acknowledge all of their efforts and sacrifices in keeping our nation safe and strong and we are proudly developing new support systems to help our Veterans with the transition from soldier to student.
Resources for our Active/Retired Military, Veterans, and families:
Dedicated Veteran's Lounge that offers a comfortable, quiet space to meet or relax

Educational opportunities, workforce training and career development programs on campus and online

TELEHEALTH computer and individual or family therapy sessions

Plus... Scholarships and tuition assistance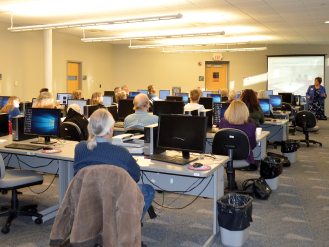 Nonprofit Resource Center (NRC)
The Nonprofit Resource Center is located in the Mullock Family Library and helps nonprofits and individuals raise money for the causes they care about. The NRC is FREE and open to the public and these resources are only available on the Cape May County Campus.
Atlantic Cape's Nonprofit Resource Center provides:
Access to a suite of databases from Candid (previously known as the Foundation Center)

Access to the Foundation Directory Online with records of more than 140,000 U.S. foundations

Grants to Individuals database, which identifies organizations that fund scholarships and creative or entrepreneurial projects
Cape May County bizHub
Your local small business resource center.  FREE Tailored support for entrepreneurs, startups, and existing businesses.  Seminars & networking events open to anyone interested in starting a business as well as existing business owners. 
To learn more, visit our website: cmcbizhub.com
Funded in part through a Grant with the U.S. Small Business Administration and in partnership with the U.S. Department of Agriculture, NJEDA, Crest Savings Bank, Cape May Chamber of Commerce and Atlantic Cape Community College.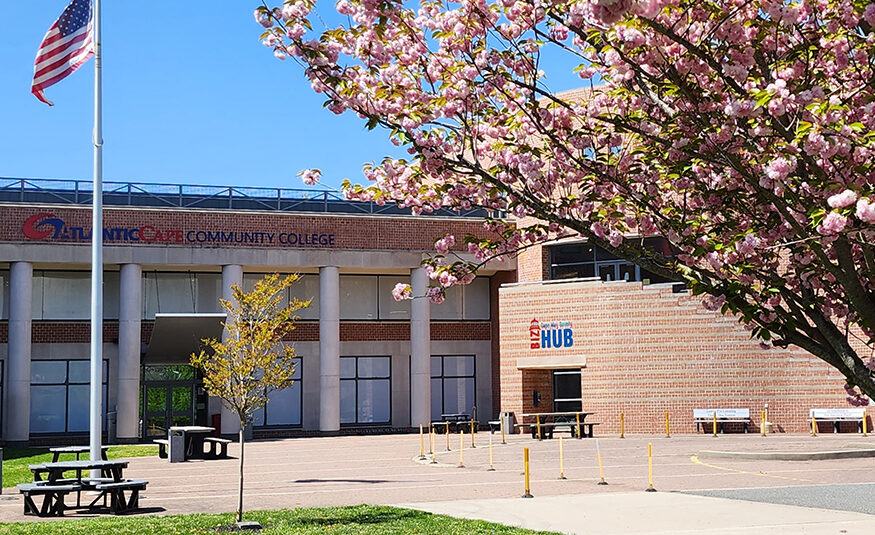 Morey Family Student Success and Career Planning Center
Open to all students, the Student Success and Career Planning Center offers resume writing, interviewing preparation, job search tips, and other support services on campus.  Particular emphasis is placed on job placement in Cape May County.
Facilities
Atlantic Cape's Cape May County Campus offers programs and services designed to enhance and support the student experience. Nestled in a beautiful wooded area across from the Cape May County Zoo, the centrally located campus is easily accessible from all points within Cape May County. 
68,000 square feet
19 classrooms including full biology and chemistry lab
Mullock Family Library and Nonprofit Resource Center
A 100-seat lecture hall on the second floor with open ceiling to the third level
A conference room for 20 with teleconference capabilities
Find out more about Conference and Meeting Services available at the Cape May County Campus.
Cape May County Campus Address:
341 Court House-South Dennis Road
Cape May Court House, NJ 08210-1972
Main Number:

(609) 463-4774
Regular Hours:  
9 a.m.-6 p.m. Monday - Thursday