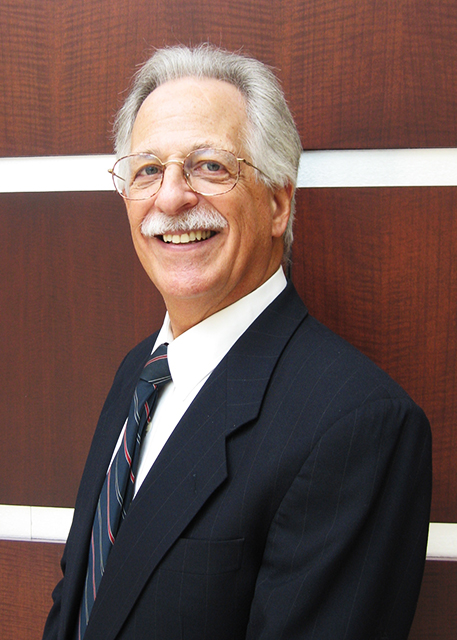 Judge Steven P. Perskie
Commencement Speaker
May 18, 2023
Judge Steven P. Perskie was elected to the New Jersey General Assembly in 1971 and served three terms before being elected in 1977 for the first of two terms in the New Jersey State Senate.  While in the Legislature, Perskie sponsored the legislation permitting casino gaming in Atlantic City.
 Judge Perskie was appointed to the New Jersey Superior Court in 1982, serving in all of the trial divisions of the court system and serving as the Presiding Judge in the Family and Criminal Divisions.  He retired from the court in 1989 to serve as the Chief of Staff for Governor James Florio and was then appointed in 1990 as the Chairman of the New Jersey Casino Control Commission where he served until 1994. 
After several years of work in the casino industry in other states and practicing law in Atlantic City, Judge Perskie was again appointed to the New Jersey Superior Court in 2002, serving until his retirement in 2010.  Since January 2020, he has been the Assistant to the Mayor for Policy and Planning in Atlantic City.
Judge Perskie has been a local resident all of his life, following his grandfather, father, and uncles in engaging in the practice of law in Atlantic City.  He married his Atlantic City High School classmate Barbara in 1968; their family includes two sons, a daughter, their spouses, and four grandchildren.  Judge Perskie and Mrs. Perskie have been involved over the years in leadership roles in many local charitable, religious and educational agencies, including the Margate and Atlantic City Boards of Education and the Jewish Community Center of Atlantic County.  Judge Perskie served as the first President of the Stockton College Foundation (as it was then known) in 1972.  He has frequently been invited to speak to classes at Stockton and Atlantic Cape Community College about current events and legal and governmental issues.