Student Information for Commencement
Commencement will be held on Thursday, May 16, 2024, at 10:30 a.m. on the Mays Landing campus.
Board of Trustee Representative 
One member of the graduating class is eligible to serve a one-year membership on the college's Board of Trustees.  This student will share the student's perspective as policies and decisions are made to guide the college.  The elected student will be seated in July 2024 and will serve until the following June 2025.  The representative must be available to attend monthly Board meetings in person if scheduled in that format.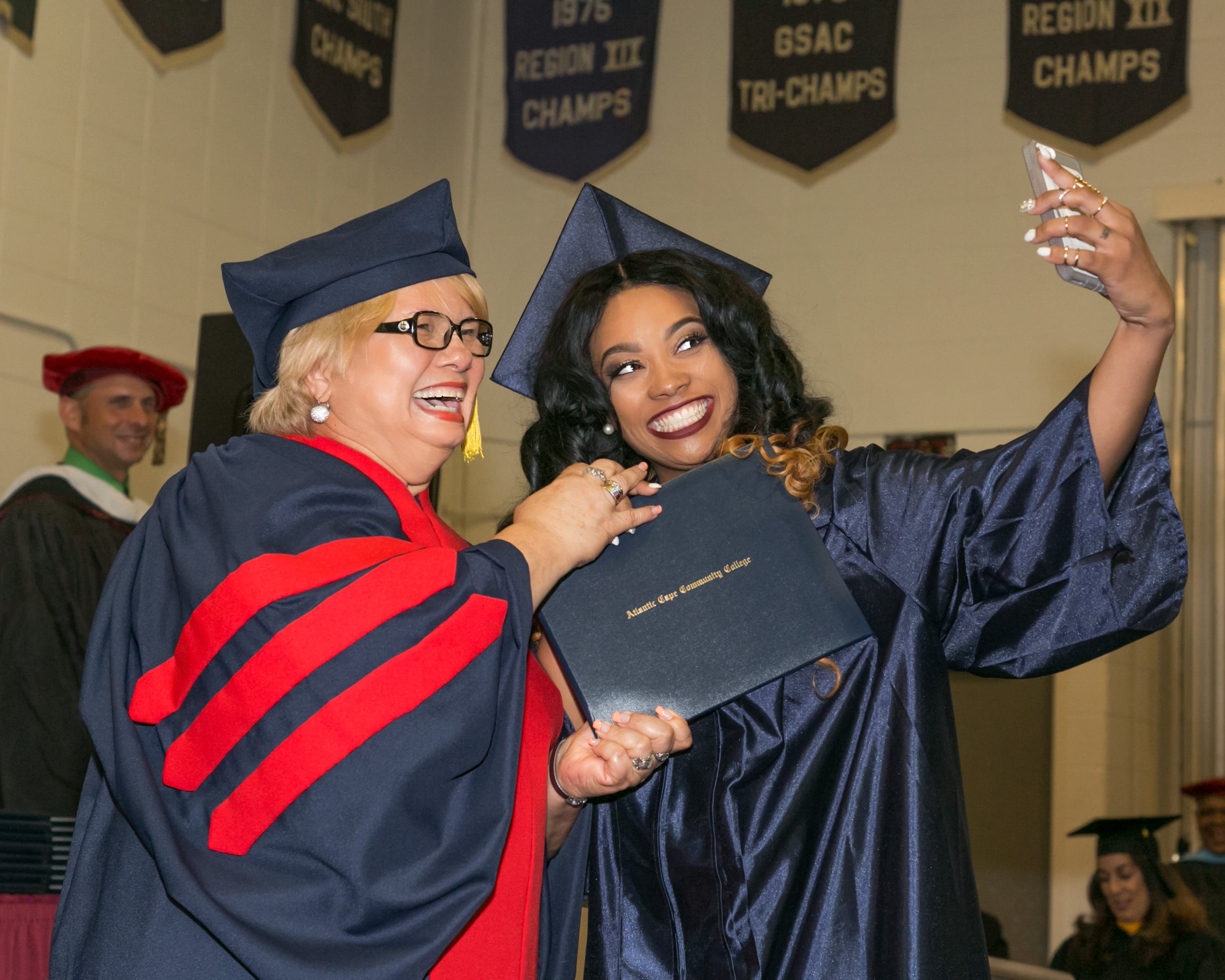 Process for Graduation
If you have already applied for graduation, the Enrollment Services office will complete your degree audit.  You will be notified via your Buccaneer email account regarding your eligibility for graduation.  Students who have to complete more than two courses or have a grade point average (GPA) below 2.0 are not eligible for graduation and subsequently will not be permitted to participate in commencement ceremonies.
Honors Criteria
You MUST fall under one of the criteria below using your Fall 2023 CGPA to be eligible to wear an honor stole. Spring 2024 grades are not used. 
You are eligible for honors if:
You enrolled at Atlantic Cape before Fall 1994 and have a cumulative grade point average of 3.0 or above.
You enrolled at Atlantic Cape during or after Fall 1994 and have a cumulative grade point average of 3.5 or above.
How Do I Get My Diploma
After your degree audit (graduation application) has been evaluated and you have been certified as a graduate, your diploma will be ordered and mailed to you.
If you have any questions, please contact the Enrollment Services office, at (609) 343-5005, (609) 463-4774, ext. 5005, or register@atlanticcape.edu.
For questions regarding your: