Archived 2003 - Graduation
Congratulations Class of 2023
The 56th annual Commencement will be held on Thursday, May 18, 2023 @ 10:30 a.m.
Commencement will be streamed live through YouTube, Facebook, and on this website. 
Watch the live stream on YouTube
Watch the live stream on Facebook
Maybe your journey to get here was long and filled with unexpected barriers. You may have had to overcome obstacles, learning grace and courage along the way. In the process, we hope you learned to balance life and all that comes with it. Your hard work and dedication are awe-inspiring.
The faculty, staff and administrators here at Atlantic Cape have been proud to walk alongside you during your time here. And now, we're overjoyed to cheer you on as you move on to the next phase in your life. We're grateful you made Atlantic Cape a part of your journey. Every one of you has written a chapter in your lives that shows you can adjust, persevere, grow, and make a positive difference in your own lives and the lives of others. These strengths of character will motivate you onwards to your future successes that we know you will accomplish.

During Commencement 2023, please share your photos and videos with us on social media by using #AtlanticCape23.
Click here for directions to Atlantic Cape Mays Landing campus.
Graduate Spotlights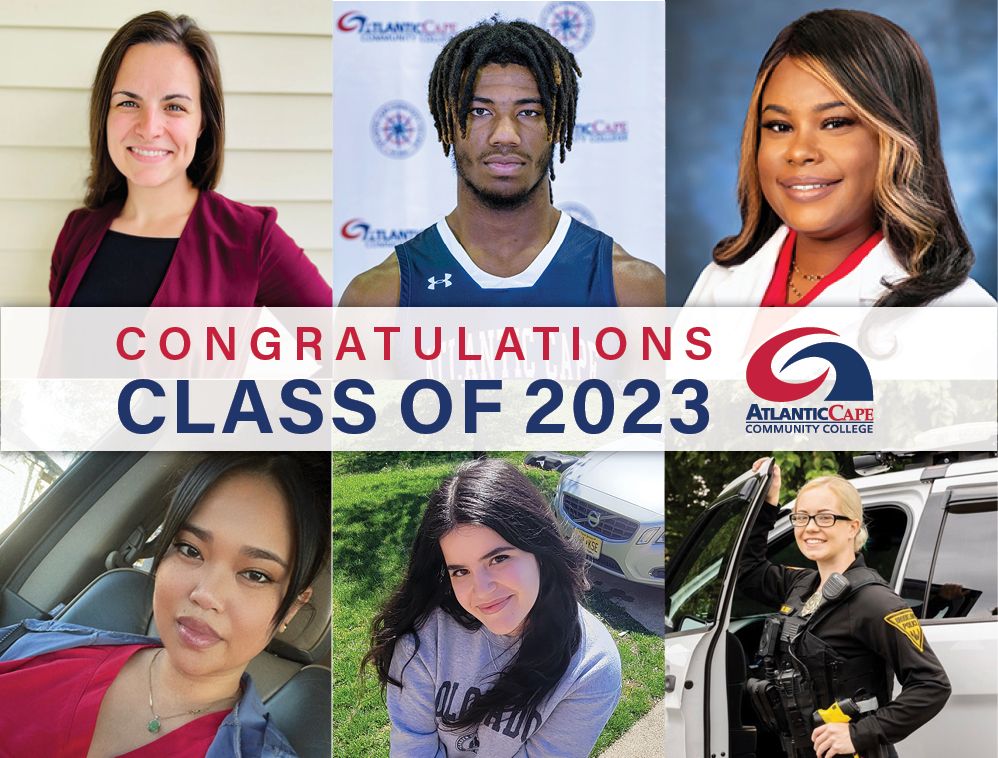 At Atlantic Cape, our graduates have an inspiring story to tell. Behind every face there is a tale of perseverance, motivation, intelligence and courage waiting to be heard.
Ceremony Information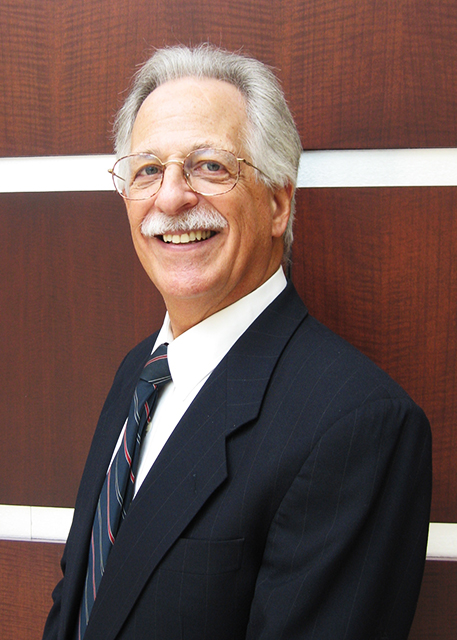 This year's graduation ceremony will feature remarks from Atlantic Cape President Dr. Barbara Gaba, keynote speaker Judge Steven P. Perskie, Student Government Association President Jasmin Caldwell and 4.0 High Honors Student representative Ariqua Gilliss.
Commencement Speaker
Judge Steven P. Perskie

Former NJ Superior Court Judge, State Senator and General Assemblyman
Current Assistant to the Mayor for Policy and Planning in Atlantic City
Judge Perskie has a long and storied career in public service that has spanned six decades from the New Jersey General Assembly and State Senate to the New Jersey Superior Court and Casino Control Commission. Since January 2020, Judge Perskie has been the Assistant to the Mayor for Policy and Planning in the City of Atlantic City.
NJ Senator Cory Booker Congratulates The Class of 2023