Atlantic City's Best-Kept Secret

Atlantic Cape has been awarded a Neighborhood Revitalization Tax Credit Planning grant by the New Jersey Department of Community Affairs (DCA) to develop a community-driven neighborhood revitalization plan for the Inlet neighborhood in Atlantic City.
Atlantic City Inlet Neighborhood Revitalization Strategy
What is the goal of neighborhood revitalization?
The neighborhood planning process will bring together the neighborhood's diverse communities of residents, civic leaders, and businesses to communicate an inclusive vision for the Inlet. It is anticipated that a future NRTC designation will generate funds to provide services in the neighborhood, including housing and amenities for all residents.
Regular Meeting Schedule
Thursday, August 3, 2023 | 5 p.m. 
Thursday, September 7, 2023 | 5 p.m. 
Thursday, October 5, 2023 | 5 p.m. 
Thursday, November 9, 2023 | 5 p.m. 
Thursday, December 7, 2023 | 5 p.m.
Board Members
Castro-James, Lizbeth - Secretary
Devonish, Natalie
Groff, Keith - Chairperson
Intrieri, Mike
Moynihan,TJ
Rosnick, Karen - Treasurer
Twardy, Bernadette
Wills, Libbie
About the Inlet Neighborhood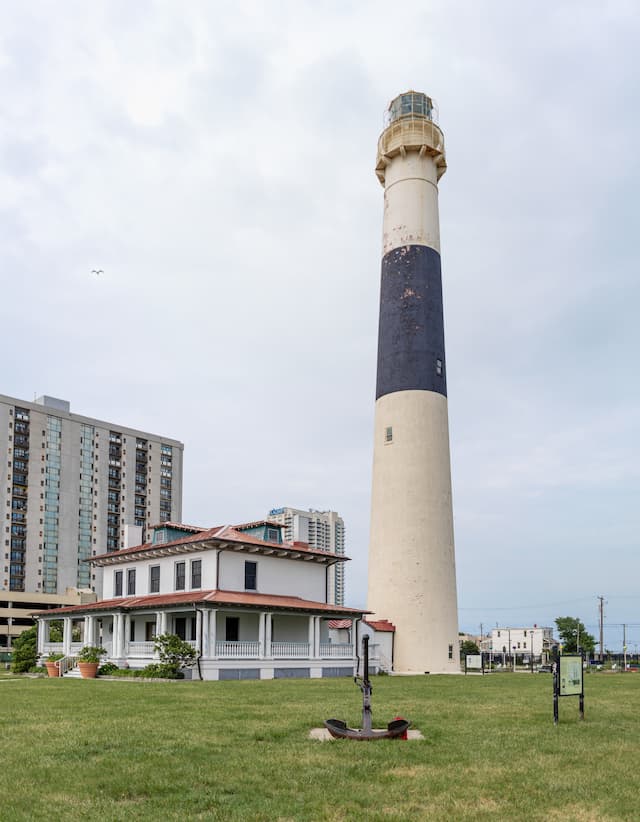 Population
5,441 residents, 14% of city's population.
Diversity
30% White, 42% Black, 9% Asian
Income in line with remainder of Atlantic City
Homeownership Rate -16%
Median year structures built 1997 – newer building than the rest of the City
Families living below the poverty level –16% - lower than most of the City
Median House Value - $158,148
Median Gross Rent - $813.00
Why the Inlet?
The Inlet neighborhood has been historically targeted for various urban renewal programs and projects. The neighborhood's proximity to major tourist destinations and existing residential communities have historically resulted in conflicts between planned resort and residential uses. Land speculation and demolitions associated with planned projects has resulted in the loss of many buildings in the neighborhood. Despite these challenges, the neighborhood maintains a crucial community of residents and local businesses.
Nascent redevelopment efforts have been underway, including the development of new multifamily housing at 600 NoBe, the re-opening of Ocean Casino Resort, and the re-construction of the Absecon Inlet Seawall/Boardwalk. These investments, totaling in excess of one hundred million dollars, are anticipated to bring spin-off development to a long-overlooked City neighborhood. The additional investment in renovations at Gardner's Basin and Absecon Lighthouse will bring further interest and visitation to the neighborhood.
Where is the Inlet Neighborhood?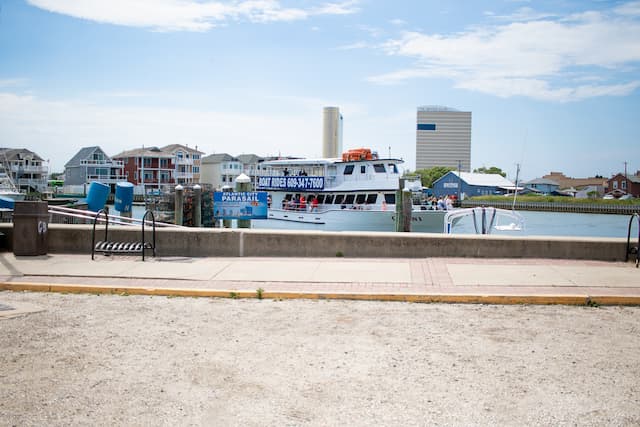 The Inlet Neighborhood is home to a diverse group of residents, filled with numerous community assets, landmarks, active organizations, as well as local businesses. Comprised of Census Tracts 19 and 25 along the Absecon Inlet, it is home to approximately 5,800 residents.
The Inlet includes major facilities such as the Ocean Casino Resort, Gardner's Basin Park, The Cove Condominium, Ocean Terrace apartments, Uptown School Complex, Flagship Resort, the Jeffries Towers Apartments, and housing of various typologies. It includes the following geographic area:
Pacific Avenue to the Atlantic Ocean between Connecticut Avenue and the Absecon Inlet.
Virginia Avenue to the Absecon Inlet between Pacific Avenue and Baltic Avenue, and between Massachusetts Avenue to the Absecon Inlet between Madison Avenue and Gardner's Basin.
Why Atlantic Cape?
Atlantic Cape is committed to supporting the needs of our local residents and students. The college has been an intricate partner in the Atlantic City community and the Inlet Neighborhood specifically. Atlantic Cape has maintained a strong and involved presence in Atlantic City since its inception and has reaffirmed its commitment to the community with the establishment of the full-branch campus, the Charles D. Worthington Atlantic City Campus in 1984 and then again in 2014 with the expansion of its facility by 20,000 square feet, creating the Caesar's Entertainment for Hospitality and Gaming Wing.
The Worthington Atlantic City Campus provides a wide range of services to support students' educational goals.

Contact Us
For more information, contact: Lizbeth Castro-James, Director, Worthington Atlantic City Campus. lcastro@atlanticcape.edu or 609-343-4800 ext. 4731